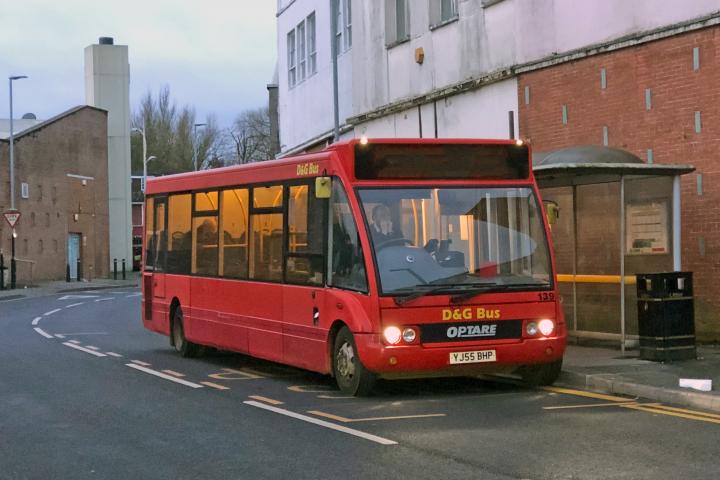 Cheshire East Council has announced that it will be subsidising a new commercial bus service which launches towards the end of the month.
Following Arriva North West's withdrawal from running the 130 bus between Macclesfield and East Didsbury for commercial reasons a new operator stepped in to run a reduced service.
From Monday 27th January, D&G Bus will operate the new hourly service from Macclesfield to Handforth only, via Alderley Edge and Wilmslow. It will not continue to East Didsbury.
Initially it was was only going to operate on Monday to Friday, but the Council has confirmed that it will be subsidising an hourly service on Saturdays, starting from 1st February. The Saturday service, like the weekday service, will run from Macclesfield to Handforth (via Alderley Edge and Wilmslow) and back to Macclesfield.
Councillor Craig Browne, the council's deputy leader, said: "The rationale for council intervention to ensure a Saturday service is in line with our stated intention to reduce the environmental impact of car journeys, whilst supporting the weekend economies of principal towns along the route and ensuring that vulnerable and elderly residents are able to access healthcare at Macclesfield Hospital more easily.
"A small number of residents have asked why the service will now terminate at Handforth rather than at East Didsbury as it currently does; however, an analysis of existing passenger journeys has shown that 75% of journeys on the 130 are wholly within Cheshire East, whilst a further 9% are wholly within Greater Manchester. It logically follows that only 16% of passengers are using the 130 for cross-border journeys, which is insufficient to justify a public subsidy to the service."
He added "Vulnerable residents who are adversely affected by the change in this commercial operation, may be able to use the council's newly launched flexilink service as an alternative."