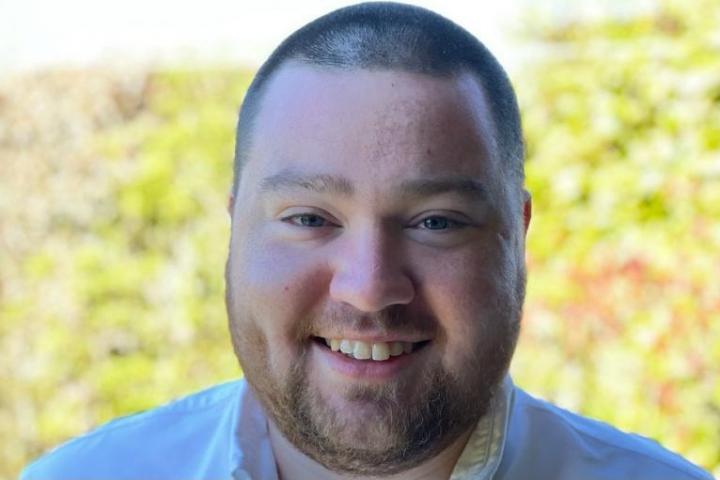 The candidates for the vacancy on Wilmslow Town Council, representing the Lacey Green Ward, for next month's Local Elections have been announced.
Residents in the Lacey Green Ward will have the choice of two candidates when they go to the polls on Thursday, 6th May.
The candidates are:
Jack Illingworth, The Conservative Party
I have published brief interviews with each of the candidates - standing for the vacant seat on Wilmslow Town Council, in the order in which I received a response to my request.
Jack Illingworth, The Conservative Party
Please tell me about yourself - occupation, how long you have lived in Wilmslow, interests, family?
I live in Styal, Wilmslow, with Katie, my wife.
I work in recruitment, specialising in Information Technology. I thoroughly enjoy my work, as I am passionate about helping people to further their careers and it is so rewarding to be able to help people improve and progress. Through my work, I understand the importance of making myself accessible and available – something that I would apply if elected as a Town Councillor. I will be there for the people of Wilmslow – ready to listen, support and assist, wherever possible.
Are you a member of any local groups or societies?
I am a member of the Tatton Conservative Association, Wilmslow Branch, and I regularly volunteer to help with their charity campaigns. During lockdown and the intermittent months, the Tatton Association ran a number of charitable campaigns, including, litter picking sessions, coffee morning fundraisers and supplying drinks and snacks for our brave frontline workers.
Why have you decided to stand for election as a town councillor?
I decided to stand because I want to give back to the local community and make a difference. Wilmslow is the best town in the North West. I am very proud to call it my home--so the opportunity to be able to not only contribute, but to make it even greater, would truly be an honour.
My objective is to play my part in what I believe is everybody's wish, which is not just to fix things, but to make them better than they were before.
What do you consider to be the important issues facing Wilmslow?
At the moment, I feel that COVID recovery is one of the key issues facing our community. A focus on supporting existing businesses--alongside a drive to encourage new businesses to invest in our town centre is vital. Fostering an environment in which our Town and Community can grow and thrive will be beneficial to all--creating revenue that can be reinvested into critical services such as youth facilities.
Previously, Conservative councillors, Ellie Brooks and Viveene Brooks, were successfully involved in improving the facilities at the Lacey Green Pavilion. This needs to continue. I feel that through a focus on economic COVID recovery and lobbying CEC for a fair share of Borough Funding, we can make significant re-investments that will be beneficial all.
What do you hope to achieve and how in the next 4 years?
Wilmslow is one of the best places to live in the North of England. If elected, as your representative on the Town Council, I will do everything in my power to ensure we are not just simply protecting local amenities, but making them better.
As we emerge from lockdown, there has to be a sharp focus on helping the recovery of Wilmslow's Town Centre. The Conservative-led Town Council has already allocated £75,000 to help the Town bounce back. We need to continue the concerted efforts to encourage exciting independent businesses into the area. And vitally, creating employment opportunities for local residents.
Many of our neighbourhood roads are dangerous whether for drivers, cyclists or pedestrians. The situation is made worse by dangerous driving. We are plagued with speeding drivers, often late at night, and with gangs riding quads and motocross bikes with no license plates and no regard to safety or how intimidating they may be. This needs to be addressed and I will work with my fellow Councillors and the local PCSOs to try and find a solution.
During the past winter, Cheshire East Council (CEC), controlled by Labour and supported by the "Independent" councillors, have proposed taking Lacey Green roads off the gritting routes. Despite Cheshire Councils receiving £143 million of extra Government funding and CEC raising our Council Tax...the Labour/ "Independent" Council still propose to remove the gritting route from Lacey Green.
CEC must be forced to take our concerns over our roads seriously. Our roads are a mess, with deep potholes and cracking surfaces. No gritting and the new policy of short-term surface patching when craters develop, will only serve to further endanger road users, exacerbate problems and increase costs. Such an approach is failing. If elected, I will work with my fellow Councillors and our Cheshire East representative, Councillor Don Stockton, to lobby CEC and fight for Wilmslow to get a fair share of Highways funding.
What experience and personal qualities will you bring to the role?
I think one of the most useful things my career has taught me is the power of listening. After speaking with people on the doorstep, it is clear that people often feel that are not heard or understood – as seen by the recent increase in Cheshire East Council Tax. The Conservative-led Wilmslow Town Council recognised the impact of COVID on our community and refused to raise their part of the Council Tax.
Whereas, Cheshire East Council did not listen to your concerns – and ploughed ahead with an increase to your Council Tax.
Conservative Councillor Don Stockton, voted against the proposed increase. However, I was dismayed to see that the Residents of Wilmslow Cheshire East Councillors voted in favour and supported tax increase.
Why should Wilmslow residents vote for you?
A vote for me will mean a promise of active engagement on your behalf.
I will engage with the community, listen to the issues and work with residents to resolve them. I want do my part in not only making sure Wilmslow stays a great place to live but where I can, make it even better.
I will support the Town Council to continue to deliver for the people of Wilmslow. But most importantly, if elected, I promise to focus on the issues specifically facing the Lacey Green Ward and ensure that these problems are recognised and addressed by the Town Council and Cheshire East Council.
For instance, with your vote, I will work with our Conservative Cheshire East Councillor, Don Stockton, on the issues around road safety outside Lacey Green Primary Academy, campaign against CEC's proposals to take Lacey Green Ward off the gritting routes and work with the Environment Agency to look for a solution to the Styal Road flooding issue.
Additionally, I think it is important that people make sure to use their vote on the 6th May. Or, if you aren't yet ready to or are unable to leave home - use a postal vote. As a Conservative, I believe that the right and ability to vote is vital to our community.
On polling day, Thursday 6th May, polling stations will be open between 7am and 10pm. Covid-secure arrangements will be in place, similar to those you might expect in shops and banks, such as hand sanitiser, floor markings and face masks so that voters can vote safely.
When visiting polling stations, voters should wear a face covering (unless they have a valid exemption), bring their own pencil or pen, follow signs and guidance from staff and adhere to social distancing.