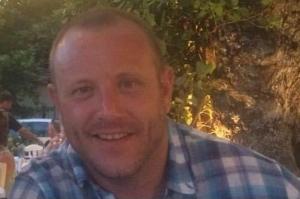 The candidates for the vacancy on Wilmslow Town Council, representing the Lacey Green Ward, for next month's Local Elections have been announced.
Residents in the Lacey Green Ward will have the choice of two candidates when they go to the polls on Thursday, 6th May.
The candidates are:
Simon Bullock, Residents of Wilmslow
I am publishing brief interviews with each of the candidates - standing for the vacant seat on Wilmslow Town Council, in the order in which I receive a response to my request.
Simon Bullock - Residents of Wilmslow (RoW) candidate
Please tell me about yourself - occupation, how long you have lived in the Wilmslow area, interests, family?
I work as a community based Firefighter and have lived in the Wilmslow area most of my life. I live in Styal with my wife and daughter.
My interests are Brazilian Jui Jitsu where I train at Strategy Fight Team in Stockport. I am also involved at Wilmslow RUFC having played for the 1st,2nd and 3rd team for over 26 years. I also enjoy Hiking and learning the guitar although this is very much a work in progress !!
Are you a member of any local groups or societies?
Through working with RoW I do my best to help promote local groups and societies that maybe of interests to others.
Why have you decided to stand for election as a town councillor?
I would like to see improvement within Wilmslow town centre and the surrounding area's. I feel in recent years there's some neglect in various aspects of the town both physically and community related. Such as improving bus routes / availability and other public transport.
What do you consider to be the important issues facing Wilmslow?
Helping local businesses to thrive and flourish within the town and the surroundings areas . To address the ongoing parking and highway issues. I would also like to see more facilities for the younger (high school age) generation. Who are often short of things to do or places to go.
What do you hope to achieve and how in the next 2 years?
Working with the strong RoW team carrying forward our desire for a new and better Wilmslow for its inhabitants, like the elderly, infirm and the young members of our community.
What experience and personal qualities will you bring to the role?
I believe I have the tenacity and drive to help push forward ideas and work towards a collective goal as opposed to a personal agenda. Within my role I work heavily with various social demographics which I feel gives me a good understanding of local needs.
Why should Lacey Green residents vote for you?
To ensure and strengthen the non-party RoW team of independent minded councillors. To carry-on the good work & improvements they have started for the betterment of all Wilmslow residents.
On polling day, Thursday 6th May, polling stations will be open between 7am and 10pm. Covid-secure arrangements will be in place, similar to those you might expect in shops and banks, such as hand sanitiser, floor markings and face masks so that voters can vote safely.
When visiting polling stations, voters should wear a face covering (unless they have a valid exemption), bring their own pencil or pen, follow signs and guidance from staff and adhere to social distancing.