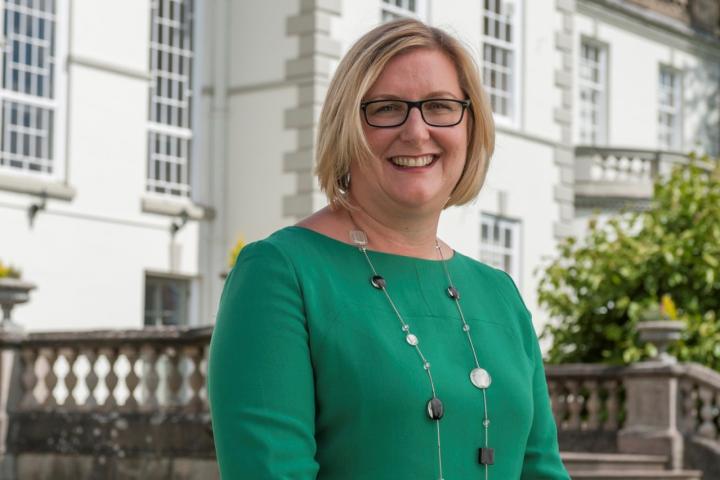 Promotional Feature
The Governors at Alderley Edge School for Girls are delighted to announce that Mrs Nicola Smillie will be taking up the post of Headmistress at the School in September 2020, following an extensive search by education recruitment specialists, RSAcademics. Nicola will be the fourth Head to lead the School in its 21-year history since the amalgamation of St Hilary's and Mount Carmel schools in 1999.
Nicola is a Hispanic Studies and French graduate and is currently Headmistress of an independent school for girls aged 3 – 18 years, Saint Martin's School in Solihull. Nicola is a passionate supporter of girls' education and feels that her philosophy of education is well matched to the ethos at Alderley Edge School for Girls, believing that all girls should be inspired to achieve high academic standards while developing their confidence and self-esteem through proactive and supportive pastoral care. She is an ISI inspector and has enjoyed extensive experience in GSA schools, including Westholme School, Blackburn, and firmly believes that girls' schools are those in which girls excel.
Nicola Smillie, originally from the North West commented, "I am incredibly excited about joining such an outstanding and award-winning school for girls and I look forward to meeting pupils, parents and staff and being a part of the Alderley family."
Shirley Herring, Chair of Governors at the School said, "Mrs Smillie is an experienced Headmistress who has led Saint Martin's School with great success. We look forward to working with Nicola and the leadership team to continue with the School's strategic vision and begin an exciting new chapter in the history of Alderley Edge School for Girls."