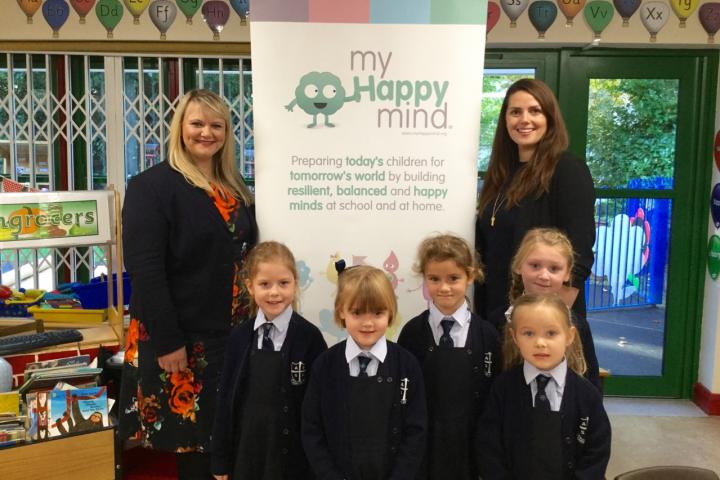 Promotional Feature
Alderley Edge School for Girls is delighted to announce a partnership with myHappymind, an innovative programme which helps to develop and encourage positive mental wellbeing in children.
The School regards its duties in caring for developing minds very seriously and it is not just the academic development of girls that it considers a priority, but also their mental health.
The myHappymind initiative is based on scientific research and helps to demystify the workings of the brain. This enables children to understand their own character and strengths in order to build positive relationships with themselves and their peers. Whether through in class exercises or homework extension materials, the myHappymind interface also allows parents to get involved with the project.
Helen Jeys, Headmistress at the school, commented, "We have a responsibility to prepare our girls for life beyond the classroom and by teaching them how their brains work and how they can develop their character we can create a generation of children who have the ability to manage their own mental wellbeing. It is our hope that this programme will help our pupils to thrive and be resilient in childhood and beyond. We are extremely excited to be starting this project with our Year 1 girls later this year."
Laura Earnshaw, founder of myHappymind, enthused, "We cannot wait to launch myHappymind at Alderley Edge School for Girls. The school is renowned for its outstanding pastoral care and wellbeing and therefore, it is no surprise that they are the first school in Cheshire to partner with us."
Photo: Headmistress Helen Jeys with Laura Earnshaw and Year 1 girls.