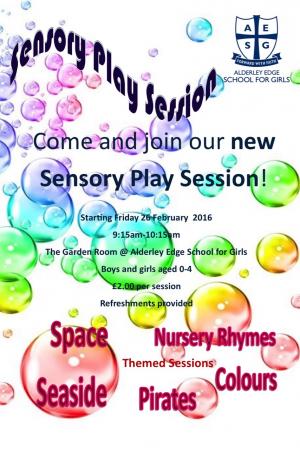 Alderley Edge School for Girls (AESG) are introducing weekly Sensory Play Sessions starting this week.
The sessions, which are suitable for 0-4 year old boys and girls, will follow a number of themes, such as space, seaside, nursery rhymes, colours, pirates.
Starting on Friday, 26th February, they will be held in the The Garden Room at AESG from 9.15am to 10.15am.
Alison Barbar, Head of Nursery & Pre-School said "It is well-known that spending time stimulating their senses helps children develop cognitively, linguistically, socially and emotionally, physically and creatively.
"In addition, children learn most effectively through play, so combining the two can be really beneficial during the early years of a child's development. It's a great opportunity for Mums & Dads to come along for a coffee and a chat too!"
The sensory sessions will be run by the school's nursery staff and cost £2 per session. Refreshments will be provided and there is no need to book.