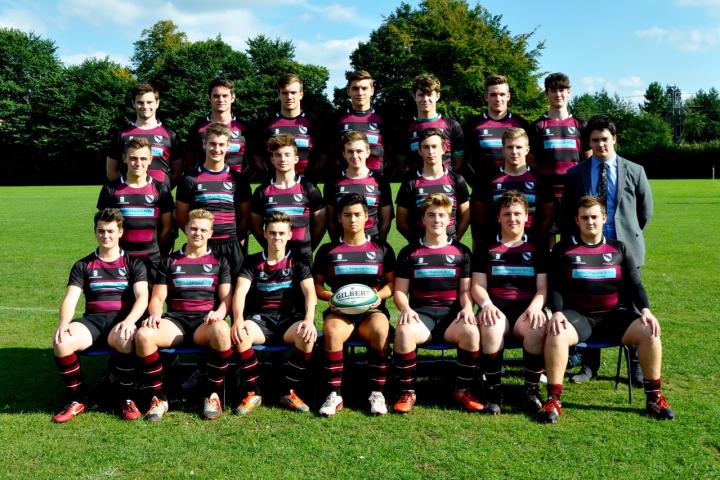 The senior 1st XV played at home against Woodhouse Grove in the Nat West Cup on Wednesday afternoon. The team were hoping to secure a place in the quarter finals for the second consecutive season, but were conscious that Woodhouse Grove were a very strong and much fancied side.
Wilmslow High School side started strongly, with the forward pack dominant at set piece and in the loose. Two quick tries seemed to break the resolve of the Woodhouse Grove side with Wilmslow dominating for long periods of time. Woodhouse Grove did claw back a try midway through the first half to drag the score back to 17 – 5, but two further tries before half time meant that Wilmslow went into half time 29 – 5 up.
There were no further scores in the second half, despite both teams playing some good rugby in windy conditions. The match finished 29 – 5 in Wilmslow's favour and the team will now be looking forward to this week's quarter final draw against another of the top rugby playing schools in the country.
Match report by Huw Williams - Head of PE and Sport.
Tags: