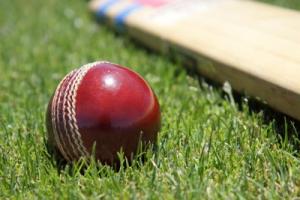 A game of two halves ended with misery for Lindow as they slumped to an unexpected home defeat. On a damp track with overcast skies, captain Ben Tyler won the toss and elected to bowl first. The home side got off to a strong start with Walker getting three early wickets - including that of Barrow's South African who scored 130 runs the week before.
Howarth then got in on the action, eventually finishing with a well-deserved five wicket haul. The stand-out moment in the field was a superb catch from Brady Yates - the Aussie made up a huge amount of ground and dived full length to dismiss a rather unlucky Barrow batsman.
The visitors were eventually skittled for just 114 inside 35 overs. However, the low total proved too much for Lindow who lost wickets at regular intervals in the face of a threatening Barrow bowling attack. Patrick Christys opened with Rocker Robinson and top scored with 25, but it proved to be in vain as Lindow's innings whimpered to a pitiful 75 all out.
It was not good enough from the promotion hopefuls who will be hoping to bounce back away at Runcorn on Saturday.
Match report by Patrick Christys.
Batting second on a very green and difficult pitch, Lindow 2nd XI fell just short of their target for victory on Saturday, but ensured that they remain unbeaten for the season by securing a draw.
Having won the toss and opting to bowl first, Lindow soon had Ashley in trouble at 28-3, but were unable to press home their advantage in the face of some aggressive hitting by the Ashley No.5 who struck 56, guiding his team to a total of 169 all out.
Lindow got off to a solid start with opening batsman Dan Braddock continuing his fine form with a fluent 32. Each of the top 4 contributed to the run chase in increasingly difficult batting conditions but tight bowling on a wearing track meant that ultimately, Lindow weren't quite able to reach their target. After the ninth wicket fell with another 18 runs needed, the two remaining batsman shut up shop to claim the draw.
Match report by Rowan Day.
Tags: