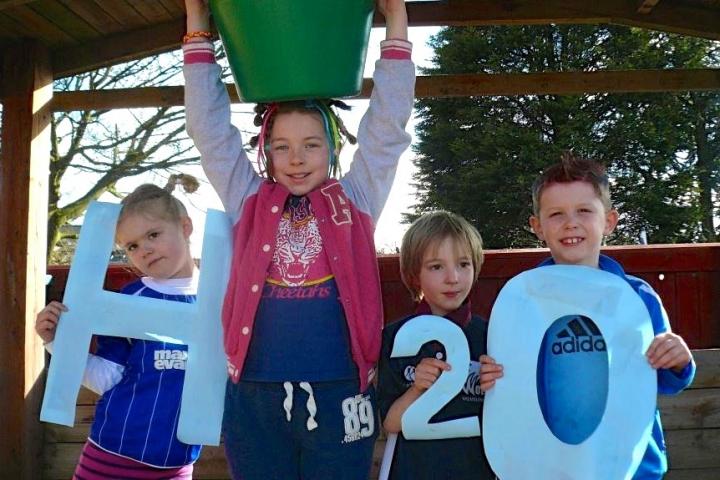 Children at St Anne's Fulshaw Primary School took time out of their Sport Relief fundraising to prepare for a sponsored walk.
They will be raising money for two charities, Walk for Water and the Wilmslow based charity Kibera in Need on Tuesday, 25th March.
All 132 pupils will set off from Nursery Lane at 1pm accompanied by staff, parents and well wishers.
Nicola Cathery explained "The children will be carrying 2 litre containers full of water to act as a symbol of the millions of children worldwide who have no easy access to clean water. The average distance walked by women and children in Africa daily to fetch water is 3.7 miles and the weight of the water container can cause damage to the children's head, neck and spine, and the distances walked mean that children may miss out entirely on their education."
The route will take them up Bourne Street and through to the Carrs, to cross the river and walk back to school along Grove Street, covering a total of 2.2 miles.
Nicola added "They will be collecting donations from supporters on Grove street, so if you see them, please be generous."
Children from St.Anne's Fulshaw also raised over £450 for Sport Relief on Friday, 21st March. They all came to school in sports kit and crazy hair, in return for a £1 donation. At lunchtime all the pupils ran a mile, which was seven times round the perimeter of the school field, for another £1 donation to Sports Relief.
In addition Class 5 pupils organised a range of stalls, including games and small competitions whilst the Year 6 children were set an enterprise challenge, they were each given £1 which they had to try and turn into a profit for the charity.
Tags: