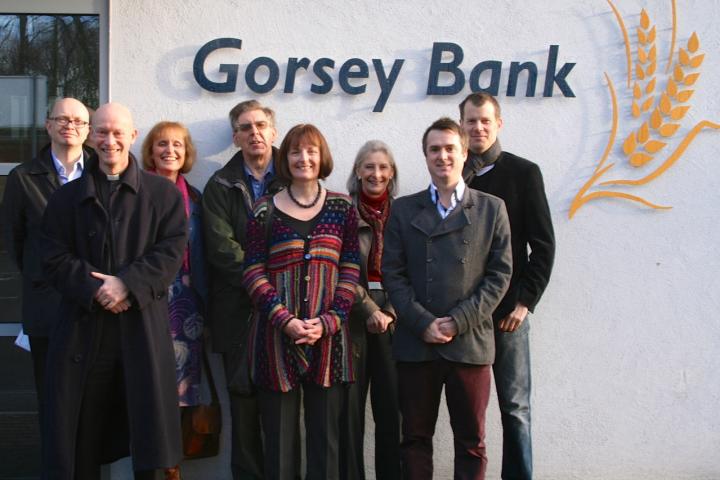 Gorsey Bank's governing body has joined 80 elite primary schools in being awarded the coveted Governor Mark status, which is a national award concerned with the quality and effectiveness of a school's governing body.
Estelle Goodwin, Chair of the school's Leadership & Management Committee who has been a Governor at Gorsey Bank for over seven years and headed the school's bid for the Governor Mark commented, "Obtaining the Governor Mark has been a rigorous process during which we have developed the ways in which the Governors support and challenge the school and strengthened the Board's partnership with our Head teacher, Lisa Woolley and the staff. We are delighted to have received the Award and will continue to support the school in its delivery of an excellent education for Gorsey Bank pupils."
Chair the Board of Governors, Colin Shepherd, commented, "I'm extremely proud of this high achievement. The Governing Body at Gorsey Bank is made up of 18 talented and committed board members who critically support and challenge the senior leadership team. It is through their hard work that the board is recognised at the top level in the UK."
Gorsey Bank is the only school in Wilmslow and one of only five schools in Cheshire East to achieve the prestigious Governor Mark. Additionally their Key Stage 2 results put Gorsey Bank amongst the top 250 performing schools nationally in terms of the progress pupils make between the end of Key Stage 1 and Key Stage 2.
Head Teacher Lisa Woolley commented, "I am proud of the education we provide at Gorsey Bank and congratulate last year's Year 6 pupils on their success. They worked extremely hard and deserve every credit for their achievements."
Photo: (l-r) Jonathan Winter, Rev Paul Smith, Janet Mayo, Colin Shepherd (Chair), Estelle Goodwin, Sally Stedman, Rick Bunch and Chris Stubbs.
Tags: