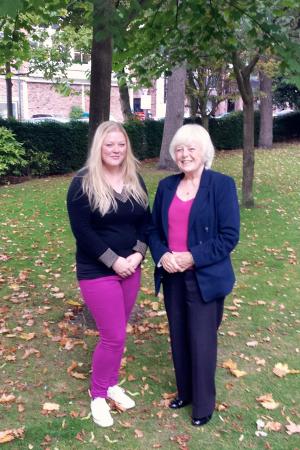 Following a public meeting organised by the Town Council last week, a volunteer group is being set up to help keep the town clean.
Clean Team Wilmslow, which is independent of local councils, will be run by enthusiastic local resident Vickie Riley.
There was a good level of interest in establishing a 'Clean Team Wilmslow' group at the publish meeting which was attended by Dick Macaulay and Dot Flinch from the Sandbach team, who explained how their team was formed, how it is organised and the positive change it has brought to Sandbach.
After the meeting Vickie Riley came forward to volunteer to progress the idea and establish a Clean Team in Wilmslow which will be wholly independent of local councils, set its own priorities and provide volunteers with equipment, safety information and insurance cover.
Vickie, 31, has lived in the town centre for two years and works as a project engineer for a remediation and environmental contractor.
She told wilmslow.co.uk "I spend a lot of time cleaning things up and have a general interest in the environment so I thought this is something I'd like to get involved in. It is quite a simple idea and doesn't take a vast amount of time. I've noticed a few littered areas in the town and it is good to keep our environment clean and tidy."
So far ten volunteers have come forward so Vickie will be organising another meeting in the next week or two.
Speaking about initial ideas, Vickie said "We're definitely going to have a monthly litter pick, where people will either work on their own local areas or we all work together to target one area. Ideally I'd like to get as many businesses and schools involved to increase awareness. I think there is a quite a lot that can be done."
If you are interested in joining the Clean Team Wilmslow, or would like further information, email Vickie Riley at [email protected].
Photo: (l-r) Vickie Riley and Cllr Joan McCance.
Tags: