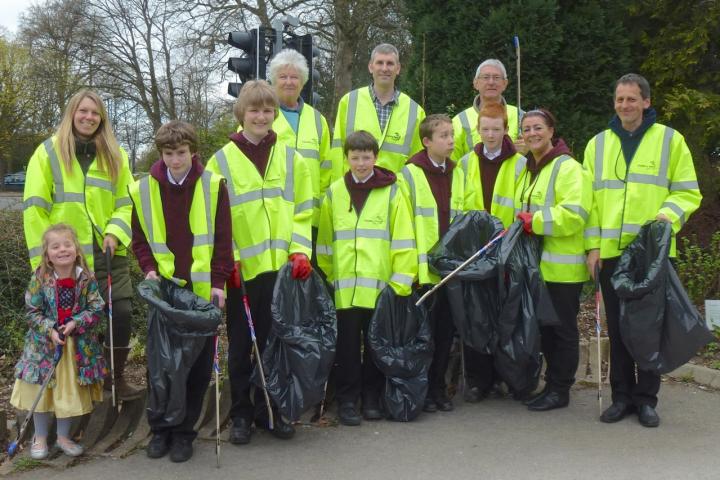 A volunteer group is holding public meeting this month to set priorities for keeping the town clean.
Clean Team Wilmslow, which is independent of local councils, is looking for volunteers to help keep the town litter free.
The group has been set up to encourage people to take responsibility for their environment, work with young people to develop their awareness of litter and link with other clean teams and environmental projects.
Helen Richards, Assistant Town Clerk, explained "Having publicised this initiative widely the meeting on the 24th September at 7pm at the United Reformed Church on Chapel Lane will bring together those who are interested in hearing more about, and hopefully getting involved with, Clean Team Wilmslow which will be a group have its own constitution and wholly independent of both the Town Council and Borough Council.
"Clean Team Wilmslow is based on the very successful 'Sandbach Clean Team' and we are very pleased that Dick Macaulay and Dot Flinch from the Sandbach team will be attending our meeting on the 24th September to provide information and advice, based on their experience, on how to move forward with this idea."
Clean Team Wilmslow aim to organise regular monthly litter picks focusing on areas of the town chosen by residents and support volunteers who want to work in the vicinity of their own home. All equipment, safety information and insurance cover will be provided for volunteers.
If you would like to know then you are welcome to join the group at their public meeting on Tuesday 24th September at Wilmslow United Reformed Church on Chapel Lane. The meeting will commence at 7pm.
For more information, or to register your interest call 01625 402907 or email [email protected].
Photo: Volunteers at this year's Wilmslow Spring Clean week.