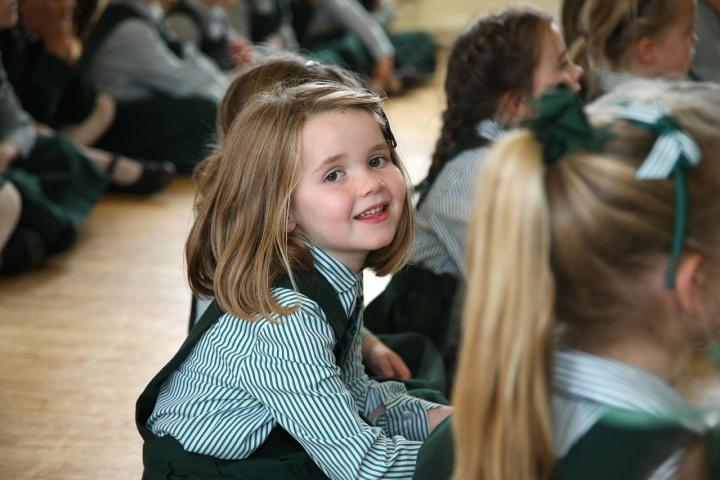 Wilmslow Prep School, which will this year celebrate its 104th birthday, has announced that it will be introducing boys to the school from September this year, initially into Kindergarten, Reception and Form 1. In subsequent years these boys will progress through the school until the whole school offers a mixed environment.
However, the school remains strongly committed to single sex education and its proven benefits as children develop. With this in mind, the boys and girls will be taught separately for the key core subjects from Form 3, allowing the school to prepare the children for the next stage of their school life – entrance to senior school.
Paul Reynolds, headteacher, said, "More and more of our parents are asking us for a family proposition where their sons and daughters are educated under one roof, particularly as parents' lives have become busier.
"We are delighted to be able to offer them this extended Wilmslow Prep proposition and it goes without saying that we will remain a small, family centred school where the focus is on the needs of each individual child."
Wilmslow Prep first opened its doors in 1909, when the school was located on Grove Street in Wilmslow where the school remained until its move to Grove Avenue in 1912. At this time the school was mixed and it was only in 1961 that the school became all-girls.
In 2009 the school celebrated its centenary with a year of celebrations and at the time welcomed a number of 'old boys' back to the school as well as, of course, many 'old girls'.
Commenting on the move back to a mixed school, chair of governors, Nick Rudgard said, "The school's senior management team and board of governors are constantly looking to the future in our development plans as we seek to deliver an outstanding education and environment for our pupils in a rapidly changing world.
"We are fully aware that as a school we cannot stand still. We have to be both proactive in a highly competitive environment and visionary, always seeking to exceed the needs of our parents.
"The school benefits from a strong tradition of sound financial management and wise investment. It is from this exceptionally strong business base that we are able continually to develop the education provision for the benefit of our pupils, as well as allowing us as a small school to invest in fantastic facilities.
"We are a school that has successfully stayed ahead of market forces and demands, and we firmly believe that the proposed change will enable WPS to continue to go from strength to strength and remain a unique and exceptional school."