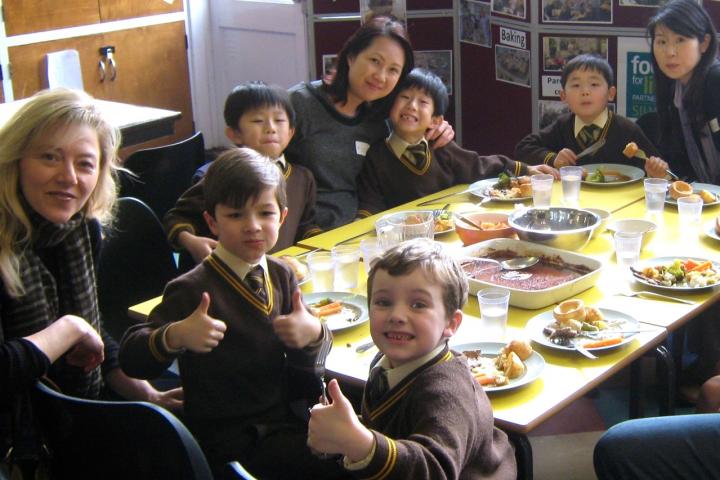 Some classes at Pownall Hall School had an influx of mature students this week as the school opened its doors to grandparents and relatives.
Relatives were invited to join the pupils and get a taste of modern school life.
Following lunch the visitors joined the children in their classes before afternoon refreshment in the historic hall reception and an assembly in the school theatre.
Jonathan Hall, Headmaster, said "The staff and I thought it would be a great idea to invite relatives to see what the children actually do in school and enjoy lunch with our pupils. We did not expect such a huge response, and have been overwhelmed by the number of visitors who took us up on the invitation.
"Everyone in the school has enjoyed themselves immensely today, both adults and children. Even though it was hard work for our catering staff to provide for the extra appetites, and for the teachers to accommodate the 'new' pupils, all the staff enjoyed themselves.
"We are certainly going to do this again. A great day!"
Tags: