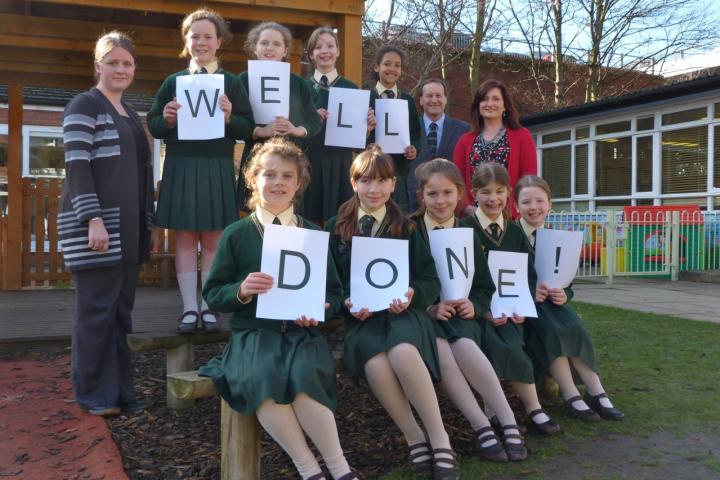 Wilmslow Preparatory School Form 6 girls are today celebrating their success in the Senior School Entrance Examinations.
Nine girls sat the exams, between them securing 28 offers to the top schools in the region. They also achieved a record-breaking 7 scholarship offers.
Paul Reynolds, the Head Teacher at Wilmslow Prep, said, "I am absolutely thrilled at the success of our Form 6 girls. They have all gained places to the Senior School of their choice and this is a reflection, not only of their hard work, but also of the high quality of teaching at Wilmslow Prep School. To have been awarded a record 7 scholarships is quite remarkable, especially considering we are a non-selective school, and shows the diverse talents of our girls."
Photo: Along with Form 6, are (l-r) Miss Ramsay (Maths Coordinator), Mr Reynolds (Head Teacher) and Judy Hughes (Form 6 Teacher).