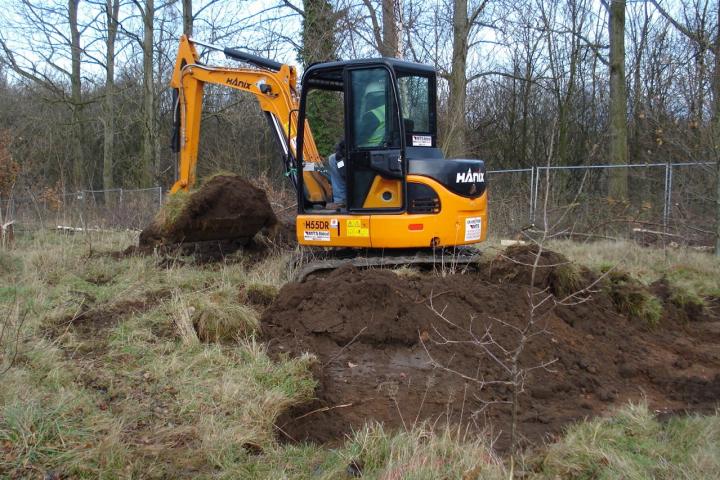 Waters Corporation today announced that construction has begun on the 37-acre Stamford Lodge site.
The American-owned corporation are building their new £60m headquarters for mass spectrometry research and development at the Altrincham Road site.
The first phase of the development is to build a 742ft2 house for the bats currently residing in Stamford Lodge. This new building is required to be in place for a full maternity bat season before Stamford Lodge can be demolished. The new bat house will replicate some of the features from the existing building to encourage the bats to move and settle into their new home.
Contractors will begin earth moving and remediation around the main area of the development early in January 2012 and soon after the contract for construction of the main building will commence in March/April.
Earlier this year approximately sixty young oak trees were removed from the site and replanted at a tree planting day on The Carrs, with the aim of improving the wildlife corridors and increasing the variety and numbers of birds and other wildlife in the area.
The development is expected to be completed late 2013, with occupation due to take place during 2014.
Plans for the new headquarters were approved by the Strategic Planning Board in May. Through the terms of the agreement they will pay Cheshire East Council £371,000 plus monitoring costs and £16,000 towards a National Trust bridge.
The planning application (reference 11/0644M) to demolish Stamford Lodge and erect a new HQ building can be viewed at the Cheshire East Council planning portal, along with the sister application (reference 11/0637M) to erect a new bat house.
Tags: