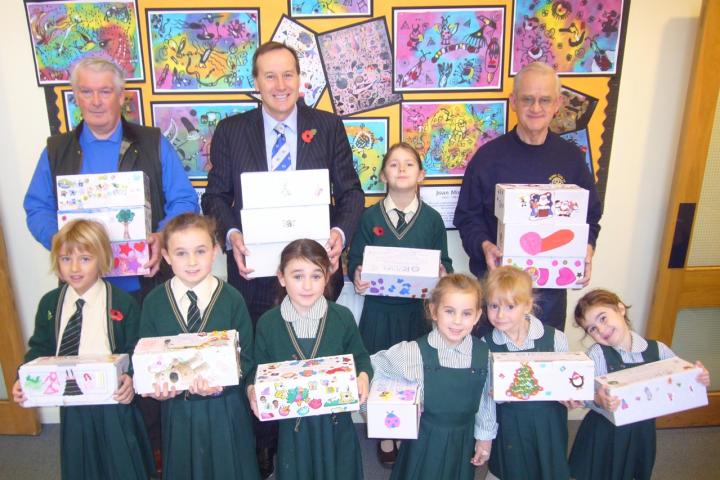 The girls from Wilmslow Preparatory School have been busy decorating and filling shoe boxes for the annual Rotary Shoebox Scheme.
The scheme, which was launched in 1994, sees the Rotary Club of Wilmslow Dean supporting Rotary International to send Christmas boxes to children and families in many countries around the world.
Each pupil at Wilmslow Preparatory School was invited to fill a box with goodies – a task they thoroughly enjoy, often including cards and notes for the eventual recipients.
Headmaster Paul Reynolds said: "Once again we are proud to support this very worthwhile project. This year the girls packed and decorated over 100 boxes and we are delighted that, as ever, our girls and their families have been so happy to get involved."
The Chairman of the Rotary Club of Wilmslow Dean committee, Mr Peter Mayall was joined by fellow Rotarian, Mr Andrew Taylor at the School last week to collect the boxes.
Photo caption : Back row: Andrew Taylor, Paul Reynolds, Sophie, Peter Mayall.
Front row: Millie O, Emilia, Freya, Isabella, Millie H and Zara.