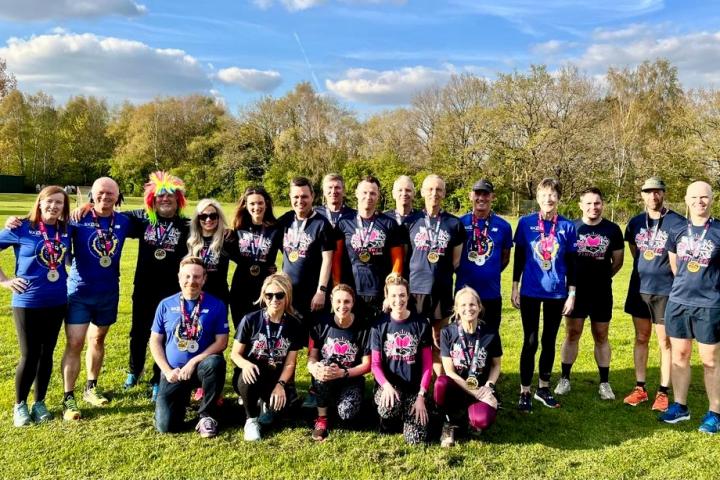 Twenty members of Styal Running Club recently completed the Manchester Marathon and a week later three of them, plus another three members, completed the London Marathon.
Club Chair Ian Morton said "The Club has grown significantly over the last year or so, and to see nearly 25% of members completing a marathon is amazing. A marathon is a massive challenge, and everyone was totally committed to the 16-20 weeks of training, to join the estimated 1% of people who have completed a marathon. It's a remarkable achievement that the Club is very proud of."
Several members also used their marathon exploits to raise money for various charities, including the winner of their London Marathon club ballot Mandy Winckworth, who ran for local charity the Dianne Oxberry Trust. Other charities that benefitted were Dementia UK, MACS, Asthma and Lung UK, Children's Health Foundation and the Lord's Taverners. In total just over £14,000 was raised.
Club Coach Tony Collier said "The dedication of the marathon runners during their training periods has been incredible, with many of them training 6 days per week and clocking up huge weekly mileages.
"I think our Club's biggest triumph is seeing so many members who started running through our couch to 5k beginners courses going on to run marathons. Couch to marathon really is an achievement. It was also remarkable to see 17 members dip under 4 hours at the Manchester Marathon."
If you would like to donate to the various charities the fundraising links are at https://www.styalrunningclub.co.uk/fundraising-links
Tags: