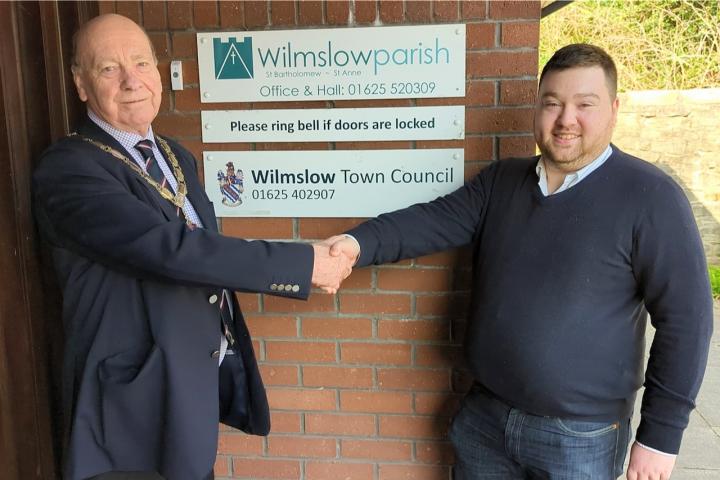 A new member was co-opted to join Wilmslow Town Council at their meeting on Monday, 21st March.
Jack Illingworth was chosen by members of the council to represent the Lacey Green ward following the resignation of Simon Bullock in December, citing family reasons.
When the vacancy was announced in January, residents did not request that an election be held and as a result the Town Council selected Jack to fill the role.
Jack, who works in IT sales recruitment, lives in Styal with his wife and their son who they welcomed in to the world in February.
Speaking about why he wanted to be a town councillor, Jack told me "I wanted to contribute to our local area. Especially as we come out of the difficult last few years post Covid and with the current squeeze on everyone's finances."
Regarding his priorities for the residents of Lacey Green Ward, he said "We have so much going on in the coming year so I'm looking forward to the jubilee and making sure the residents are able to take advantage of the grants the council have made available. Sadly due to the two previous councillors not being able to regularly attend meetings, I want to actually represent the residents on the town council."
Wilmslow Town Council Chairman, Martin Watkins said, "We are delighted to welcome Jack as a Town Councillor. He has a good awareness of the Town Council's work and local issues, and we look forward to his contributions as a Councillor."
Image: Martin Watkins (L) with Jack Illingworth (R)