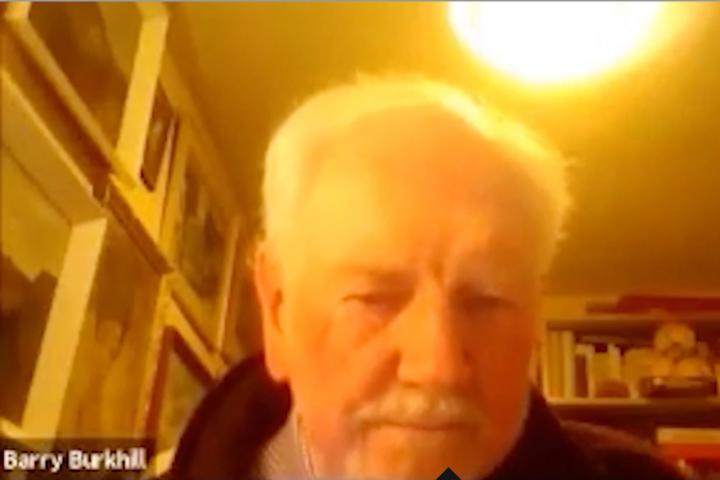 Another parish councillor has resigned leaving a second vacancy on Handforth Parish Councillor.
Following the resignation of Councillor Barry Burkhill there is now a vacancy in the South Ward in addition to the current vacancy in the West Ward which arose as a result of the former Vice-Chair Aled Brewerton having also recently resigned.
Councillor Barry Burkhill told wilmslow.co.uk "My role as an HPC member has become conflicted with my position as a Borough Councillor, which I have held for 40 years due to the unwavering support of Handforth Ward residents. I cannot allow this to continue.
"What is left of our greenbelt needs staunch support after the previous Conservative administration at Cheshire East removed the sites of the Clay Lane/Sagars Road and the Garden Village out of greenbelt. HPC's recent decision to support more building in the greenbelt at Knowle House was irresponsible as it would have led to further applications between Handforth and Styal if CEC had approved the application.
"I have decided to concentrate on my Handforth Ratepayer Independent role at CEC, as too much of my time has been taken up in trying to deal with HPC's enduring problems."
Barry Burkhill's resignation comes a few months after the infamous Handforth Parish Council Zoom meeting went viral, after it descended into chaos with members trading insults and removing each other from the call.
Millions of people viewed clips of the meeting on December 10th 2020, during which, Mr Burkhill said to the acting clerk Jackie Weaver "What are you talking about?, you don't know what you're talking about".
Since the chaotic meeting Councillor Barry Burkhill, has not attended any Handforth Parish Council meetings.
In addition to Aled Brewerton's standing down, Mr Burkhill's resignation comes shortly after Councillor Brian Tolver resigned from his position. As is the case with Councillor Brian Tolver, Councillor Barry Burkhill will continue to represent the South Ward on Cheshire East Council.
This latest vacancy will be filled by co-option or by election, the latter taking place if 10 electors of the Parish give notice to the Returning Office within 14 days of the Notice.
The vacancy will be filled by election if, within fourteen days (excluding weekends and Bank Holidays) from Monday 17th May, any ten voters submit a written request for an election to the Returning Officer.
If this happens there will be a period of time for candidates to be nominated and if two or more candidates are nominated there will be an election.
If no such request is made, the vacancy will be filled by Handforth Parish Council, who will be at liberty to select who they wish, provided the person qualifies to be a councillor.
Any request for an election to be held to fill the vacancy must be in writing and sent to The Returning Officer, Cheshire East Borough Council, Westfields, Middlewich Road, Sandbach, CW11 1HZ.