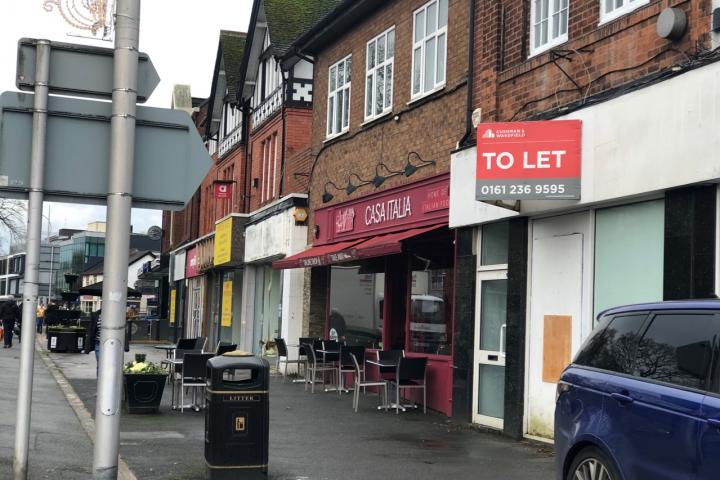 Wilmslow Town Council has announced that it will provide support to aid the recovery of the town centre following the Covid lockdowns.
At the Council Meeting on February 15th, members agreed to put in place town centre management for a twelve-month period.
The decision followed that taken at the December meeting to allocate £75,000 of funding from 1st April 2021, which includes £25,000 for town centre management and £50,000 to fund town events.
In 2020 the Town Council appointed Groundwork to undertake a Business Improvement District feasibility study, the results of which will be made available over the coming months.
Town Clerk Matthew Jackson said "This work will help determine how a vibrant town centre could be managed in the future and will be aided significantly by a Town Centre Vitality Study which was commissioned by Cheshire East Council and which will deliver its outcomes later in 2021.
"The Town Council however felt that the circumstances did not give Wilmslow Town Centre the time to wait for these reports prior to taking direct action and have agreed to appoint Groundwork to provide town centre management as soon as the businesses reopen in early April.
"The selection of Groundwork recognised the need for continuity, their existing knowledge of all parties already engaged in ongoing work, their potential ongoing work that could run in parallel in developing a future Business Improvement District and their expertise in delivering the town centre management function elsewhere in Cheshire and Lancashire."
Although the funding is only in place for a twelve-month period, the Town Council feels that it is a critical time and are hopeful that the structure put in place will deliver results now.
Martin Watkins, Chairman Wilmslow Town Council said "It is in everybody's interest that our town centre is resilient and fights back from the devastating impact of the last twelve months. The Town Council is funded entirely by the residents most of whom want a town centre that is vibrant and serves our changing needs and our decision to invest in his way recognises that we as residents are partners in delivering and benefitting from a strong town centre.
"In the past the Town Council has worked with the business community in supporting the business group, funding Christmas lights, funding town centre events and working to aid the return of the Rex Cinema. We believe that the business community need our help now as a Council and as individual residents.
"In any successful long-term partnership all parties need to contribute and we hope that as circumstances improve for businesses, a longer-term funding solution can be established which delivers for town centre businesses and residents alike."
Tags: