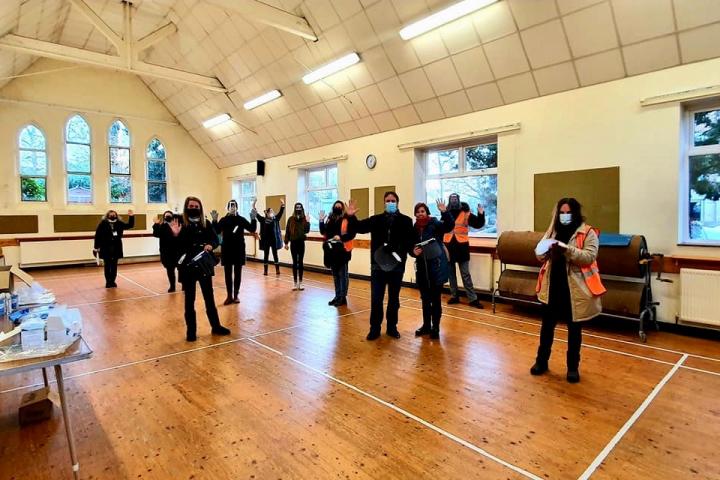 A Wilmslow community group has been awarded funding to help them deter criminals.
Chapel Lane - Love The Lane, a Facebook page set up to help promote local businesses in the Chapel Lane area, as well as bring residents together, has grown since the first national lockdown in March, as more people began working from home and others sought to alleviate social isolation.
The group recruited volunteers to help deliver food and medicine to the vulnerable and elderly. While out in the community, they were also able to ask local people about their priorities for community safety.
As a result, the group submitted a successful bid to the Community Policing Fund which will now help pay for a range of measures aimed at deterring criminals and provide peace of mind in the area which has been targeted by burglars.
This includes packs for residents and shoppers which contain items such as door chains for PVC doors and LED bike lights. Education will also be provided by a team of volunteers.
Police and crime commissioner David Keane said: "As many people will know, community policing is something I'm absolutely passionate about and this project just sums it up brilliantly.
"A community group that's doing some fantastic work locally, working in partnership with our local police teams, have come together to create a project that will have huge benefits for residents.
"I'm delighted to have been able to help fund this scheme and really commend the work of Ms Potts and her community volunteers."
In her application Julie Dawn Potts, who set up the group, said: "This funding would definitely help members of this local community who have been victims of crime such as burglary and fraud."
The grant is one of 122 being handed out to each of the 122 policing communities in Cheshire. Community police officers and PCSOs have been working with local residents to develop bids of up-to £1,000 to fund projects which address local issues.
The money is generated from the seizure of assets of convicted criminals under the Proceeds of Crime Act.
Photo: Volunteers who are involved in the Chapel Lane - Love The Lane group.