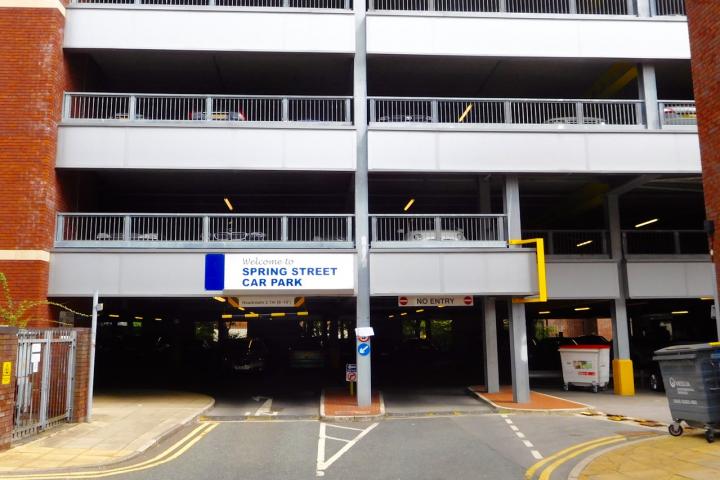 Whilst patrolling at Spring Street car park to target anti-social behaviour a police officer was assaulted by a group of youths on Saturday, 23rd January.
Subsequently a teenager was arrested for assault and public order offences, while other youths will be dealt with under the Anti-Social Behaviour, Crime ad Policing Act.
Over the past few years anti-social behaviour has been an issue at Spring Street car park but the problem has got a lot worse recently.
Police patrols have located groups of teenagers congregating in the stairwells, drinking alcohol and smoking cannabis - leaving behind large amounts of litter and sick.
Police Sergeant Lynsey Jackson, of Wilmslow and Alderley Edge Community Beat Team, said "Matters have been escalating and damage has been caused to the carpark itself and passers by have also had bottles thrown at them and their cars below.
"Our patrols are advising anyone in groups that we find in the car park that they should not be there, not only for the above reasons but for the fact it is not essential travel with regards to the current covid regulations."
Sgt Jackson added "We also come across skateboarders who use the ramps and well-mannered children who leave when requested, however unfortunately a small handful are disrespectful to the officers, use foul language and this has culminated in an assault against an officer this weekend where a bike was ridden in to an officer from behind.
"The young male (14) who was in a small group was arrested after trying to evade patrols however was later taken home and will be asked to come in to the police station with his parents to provide his version of events.
"We all appreciate that it's difficult at the moment to entertain our children however I would like to remind parents that should children be caught in the car park after being asked to leave previously. We will be seeking assistance through the Anti Social Behaviour team and that parents may also be liable for any Covid breaches and associated fines.
"Moving forwards Cheshire Police are speaking with Cheshire East and the Emerson's group with regards to securing the car park."
Incidents of anti-social behaviour can be reported to the police online.
Tags: