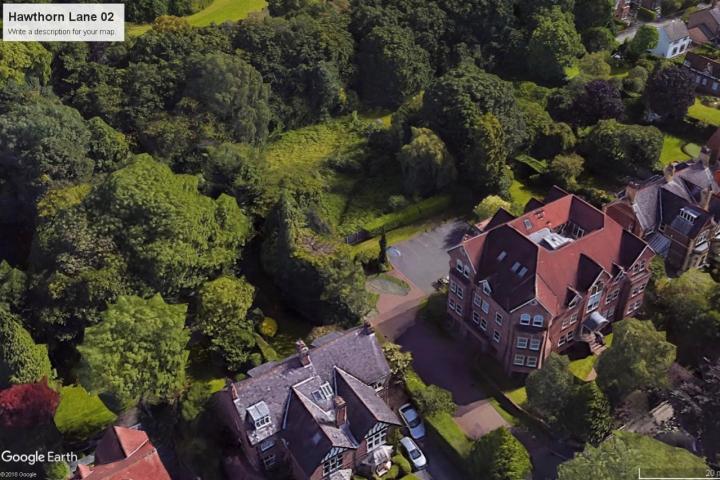 A local businessman has lodged an appeal against Cheshire East Council over failure to make a decision regarding his plans for a new car park which he says will not totally resolve the parking crisis in Wilmslow but is a step in the right direction.
Mike Cooksey of Village Heritage Homes applied to build a car park on land he owns to the rear of Heald Court on Hawthorn Lane at the beginning of the year, however the Council has still not given notice of a decision.
The site, which lies within a conservation area and is designated as residential land, has been vacant for almost 30 years.
The proposed car park would provide around 90 long stay spaces which are intended for business contract users. However, it may be possible to use some or all of the spaces for public parking at weekends.
Michael Cooksey has requested a hearing stating "The hearing is necessary to question the Council's parking policies, past and present and how it has sought to implement these and the success it has had."
Approximately 120 objections from local residents have been submitted against plans to create a new car park on land to the rear of Heald Court on Hawthorn Lane.
The concerns raised by local residents include: it is not in keeping with the conservation area, increased volume of traffic in a residential area where the roads are 'already log jammed' during the school runs and evening rush hour, it is detrimental to the amenity of the Carrs Park, narrowness of the entrance to Heald Court will cause issues with visibility, the owner could apply to change the use of the site for future development, a commercial venture in a conservation area is a contradiction and there are other more suitable sites - including adding capacity to Broadway Meadow car park.
The plans can be viewed on the Cheshire East Council Planning Portal using reference 20/0182M. The last date for submitting comments on the appeal is December 30th.