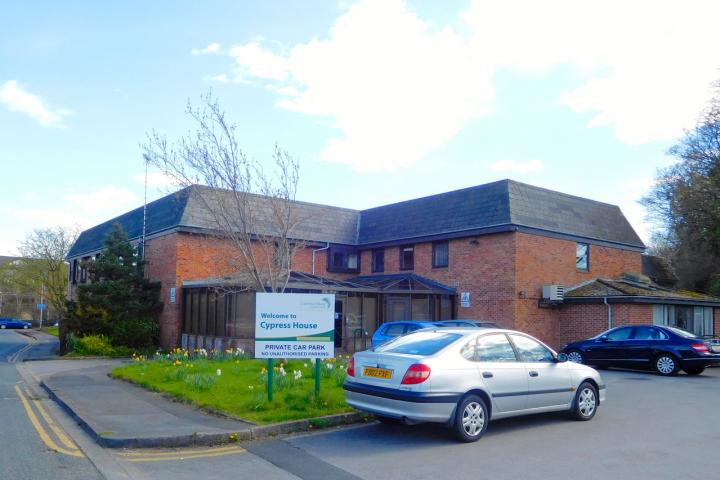 Plans to demolish Cypress House in Handforth and replace it with a block of retirement apartments have been refused today (Wednesday, 9th September).
Members of the Northern Planning Committee went against the planning officer's recommendation and voted by 7 votes to 2 against Churchill Retirement Living's plans to demolish Cypress House, located on South Acre Drive, and erect a replacement building containing 45 apartments.
Speaking about the decision Ward Councillor Barry Burkhill told wilmslow.co.uk "It was a good result. Churchill wanted to overdevelop and underprovide and allow parking well below Cheshire East standards. They were only providing 21 car parking spaces plus 2 visitors spaces, which would cause overspill onto public roads and car parks, if residents did manage to find a space in this extremely congested area.
"Retirement apartments are a good idea for this site and Churchill's previous application was for 44 apartments providing 51 car parking spaces and on two storeys, not three. We are not accepting second or third best here on this important site at the entrance to Handforth. We are not second best and this must be recognised on this, what should be, prestigious development."
Handforth Parish Council had strongly recommend refusal of the application stating "The affordability and viability documents have been heavily redacted and consider this unjustified and do not have the full information to make informed consideration as to whether the applicant can reduce the affordable scope from the Cheshire East target of 30% down to 17%.
"The environment agency has raised a considerable objection relating to the drainage of the site and the Parish Council feel that the case officer should review this very carefully. The Parish Council also note that S106 contributions have yet to be determined and should be put towards local infrastructure such as health services, local schools, public realm, public transport investment and creation of off street car parking.
"The Parish Council also note that they consider this an overdevelopment of the site; and one that is not in keeping with the area. There is a lack of parking provision in this area and the development will only serve to exacerbate the problem. There are also objections from multiple neighbouring properties which have yet to be fully addressed."
Additionally 29 objections were received over two periods of consultation objecting to this application on the grounds of insufficient parking provision, overdevelopment, loss of privacy and loss of light to occupants of South Acre Drive and lack of amenity space for the residents.
The planning officer recommended that the Northern Planning Committee approve the planning application concluding that "The proposal provides 45 dwellings for older persons of an acceptable scale relative to the area and would deliver housing within a highly sustainable location near to the village centre. The site is brownfield and therefore its redevelopment to provide retirement accommodation in such a highly sustainable location aligns with the general principles of national and local policy.
"The proposals would provide much needed accommodation and correspondingly, a diverse community taken with surrounding uses. There are benefits derived from ensuring a sustainable future use is secured for such an important and prominent site within Handforth."
Adding "In design terms, as amended, this is a well designed scheme which would sit well in the existing surroundings. The impact on highway safety is considered to be acceptable and the proposal would not materially harm neighbouring residential amenity. The applicants have demonstrated general compliance with national and local guidance in a range of areas including ecology, flood risk, noise and air quality. The proposal is for sustainable development which would bring environmental, economic and social benefits."
Tags: