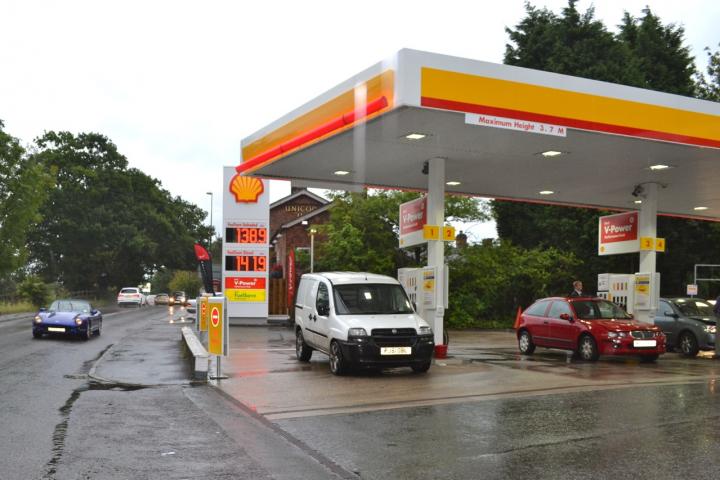 Plans to demolition the sales building at the Shell Petrol station on Adlington Road and replace it with a larger, modern building have been withdrawn.
The new sales building would have had a total floor area of 270 sqm replacing the existing sales building of 87 sqm and be modern in design with a glazed front elevation. Internally, there would be washroom facilities, including changing and disabled facilities.
The scheme also included removing the canopy link to create a more open forecourt with eight car parking spaces including one accessible space and a space for a future electric vehicle charging point.
Wilmslow Town Council recommended refusal of this application "on the grounds of the increase in the footprint being inappropriate development in the Greenbelt with no exceptional planning or commercial circumstances."
Cheshire East Highways also raised concerns stating "The proposal represents a significant increase in retail space and does not appear to accord with CEC parking standards.
"An application of this scale and in this location should be supported by a Transport Statement."
One neighbour who objected wrote "The proposal to further develop the Shell petrol station on Adlington Road would significantly encroach onto a designated 'Green Belt' area as defined by both the Government and Local Authority. The enormous bird life that nest, feed and thrive in that area include: Feral Pigeons, Wrens, Magpie, Jay, Jackdaw, Song Thrush, Blue Tit, Robin, Starling, Blackbird and sparrow, crow and rooks. In addition there is a thriving colony of Bats, rabbles of Bees the disturbance of which would seriously affect their habitats and hibernacula."
Other local residents who objected raised concerns regarding the large increase in having an impact on the openness of the Green Belt, this section of road is already an accident black spot and the need for more than one EV charging point.
The plans can be viewed on the Cheshire East Council planning portal by searching for planning reference 20/2381M.