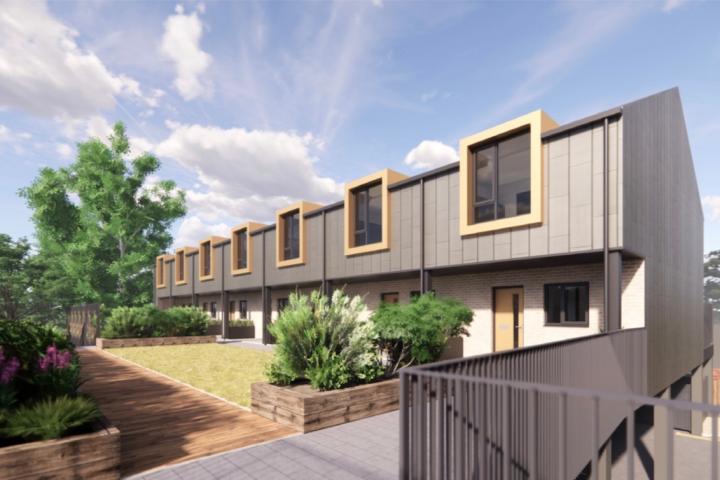 Plans for the erection of seven dwellings at the existing car park to the rear of Whitecroft House at 51 Water Lane have been withdrawn.
Salford based Osmium Estates Ltd withdrew their planning application for a block of 7 two-bedroomed homes following some complaints from local residents regarding overdevelopment, loss of light and parking.
A resident of Wycliffe Avenue wrote "The proposal, at effectively three stories is over bearing to the immediate two storey neighbors which will reduce amenity value, loss of quality of life, loss of privacy, reduction of natural light, and doubtless an increase in noise for all
"Further the development of 7 further hosing units will, despite the provision of some car parking will doubtless impact on other parking around the area due to the loss of public spaces for development as few households in Wilmslow will have only two cars per house."
Another local resident wrote "Firstly I would like to address the most important factor in this planning application which will be the Noise factor. This seems to be at the core of what will happen if this development goes ahead...If these seven dwellings are given the go ahead the only access for the residents, shoppers & deliveries will be funnelled down a narrow street 12' in width between the Aston Martin & Whitecroft House which will create excessive noise to all residents on Wycliffe Avenue..
"Secondly the pedestrian access area which would be an elevated section running down the end of this garden would be a major imposition to the privacy of all the house running along the western side of Wycliffe Avenue."
The Salford based company have also submitted a separate application to change the use of the 1st and 2nd floor of Whitecroft House from offices to dwelling to create 12 apartments.
Tags: