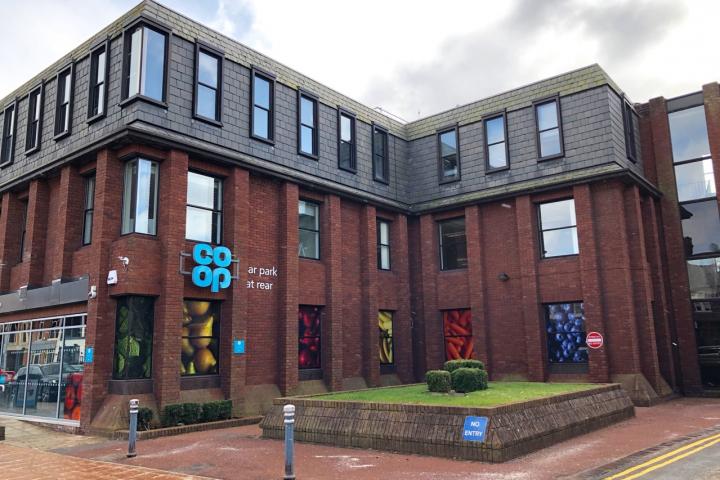 Plans have been submitted for a development of apartments in the town centre.
Salford based Osmium Estates Ltd are seeking approval for the change of use of the 1st and 2nd floor of Whitecroft House at 51 Water Lane to enable them to develop 12 apartments.
The ground floor of the three story commercial property is occupied by the Co-op store, with the remainder currently used as offices.
Planning permission was granted in 2018 for a restaurant/cafe and a two storey extension to the building, which will no longer be implemented.
Instead a a mixture of one and two bedroom properties will be built and the car park at the rear of the building, which is currently for the occupants of the offices, will provide 37 spaces for the apartments.
The plans can be viewed on the Cheshire East Council website by searching for planning reference 20/3204M.
Tags: