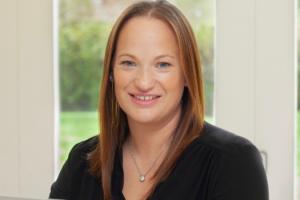 Promotional Feature
Synerva CBD Oils, based in Bramhall is the the brain-child of mum-of-two Clare Hales, 43. From her husband's intensive care bedside, a Cheshire mum founded her legal cannabis e-commerce business and is now aiming to drive quality, safety and traceability across the industry.
Clare, previously a Key Account Manager at Kraft Foods, wanted to return to work after her time away to raise her young family, but always wanted to do something she was truly passionate about and CBD oils is now just that.
After a cycling accident in 2017 that left Clare's husband Jason, also 42, with critical injuries including a broken back, she turned to cannabidiol (CBD oil) to change his recovery prognosis and the results launched a new business venture for the whole family. Jason hails his recovery and the fact he is now back cycling over two hundred miles a week again down to his use of CBD oils.
Jason said: "I owe my recovery to cannabidiol. It was the game-changer that turned my initial gloomy prognosis into a much brighter one. I was told I would never cycle again, but now less than 3 years later, I am back on my bike like the accident never happened. Both Clare and I knew we'd stumbled across something very special and she began to launch the business from my bedside!"
Clare continued: "I am determined to help change the face of the industry. I want people to realize that I am a very normal mum-of-two, I am clearly no drug dealer, and by no means do the products we sell get anyone high. What we do offer is products that are safe and of real quality, and I advise anyone keen to purchase CBD oil that they do so from a reputable supplier or business. As the popularity of CBD Oil grows, so does the number of rogue traders. I am extremely passionate about being known as a seller where all our products have laboratory analysis reports and come with full traceability from seed to bottle."
Business is definitely booming. From their CBD Gummies to their ever-growing range of oils, body balm and massage oils, they can't get orders out of the door quick enough! All Synerva's CBD Oils are sourced from the largest vertically integrated hemp farm in Colorado,USA. Synerva are passionate about ensuring their customers get the very best quality products available on the market.
Whether its for everyday health and wellness or remedy from such ailments as anxiety, pain, menopause related symptoms, sleep disorders and arthritis, Synerva will have a product for you. Synerva offer a free no obligation over the phone consultation service and will make tailored recommendations to your requirements. You can view their product range at www.synervacbdoils.co.uk.