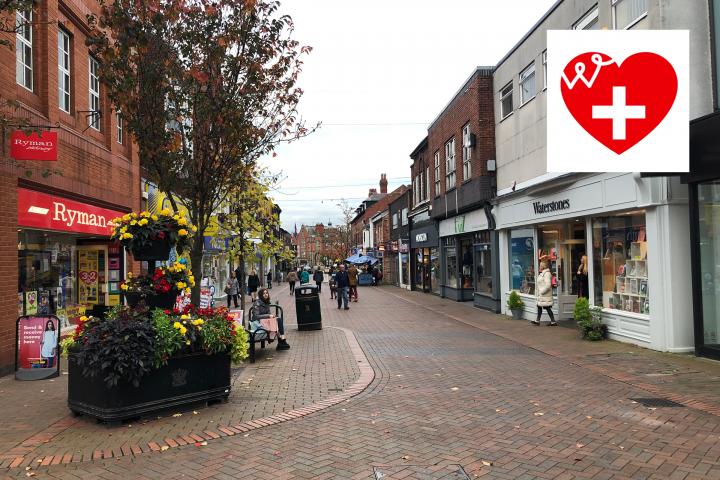 A telephone support service for residents in Wilmslow shielding and self-isolating from Coronavirus has received funding.
Wilmslow Self Isolation Support Group was successful in its bid for a £172 grant from PCC David Keane's Safer Communities express grant fund to help fund its helpline for residents who need shopping or prescriptions delivered.
The support group was set up in March via Facebook and quickly established a telephone helpline for older residents who are not on social media.
The group's volunteers deliver essential items to people in the area who cannot leave their homes as they are at a higher risk of contracting COVID-19.
The grant from the Commissioner has come from a funding pot which takes money from criminals under the Proceeds of Crime Act and reinvests it back into the community.
PCC David Keane said: "My Safer Communities express grant fund is about empowering local people to take action.
"This is another great example of how our communities have pulled together to support vulnerable people through the coronavirus pandemic.
"This unprecedented crisis has meant that lots of people have had to rely on local volunteers and support groups to get access to vital supplies and it's great to see residents in Wilmslow supporting vulnerable neighbours."
Sophie Taylor, Wilmslow Self Isolation Support Group, said "We are delighted to receive a grant from the Safer Communities Fund. Receiving this support means that we are now able to maintain our two dedicated phone lines and continue to offer vital assistance to those who are self-isolating or shielding.
"The response we've received since the group was formed back in March has been completely overwhelming. Our volunteers have helped so many with prescription pick ups and essential food deliveries, as well as delivery support for local pharmacies, and we really can't thank them enough.
"Our aim is to continue with this support over the coming months, to those who need it most. Receiving the grant - together with the ongoing support from our brilliant volunteers - ensures that this can happen.
"For continued help or support with prescription pick ups or grocery shopping we can be contacted directly on 07471 533309 or 07712 720287 or on email at: [email protected].