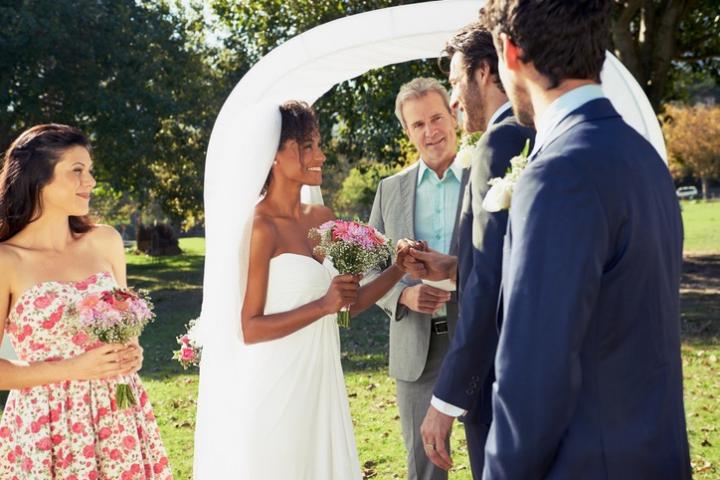 Cheshire East Council has restarted appointments for notices of marriage and civil partnerships.
Restrictions introduced at the start of the Covid-19 lockdown had meant most registration services had to be suspended.
These restrictions were recently relaxed allowing the council's registration team to offer appointments now to register notices of marriage or civil partnership.
By law, face-to-face appointments are needed and measures have been put in place to help keep customers and registration staff safe. These include provision of hand sanitiser and rooms that allow space for social distancing.
Councillor Jill Rhodes, Cheshire East Council cabinet member for public health and corporate services, said: "These are exceptional times and I'm sure many couples will be thrilled we are now able to restart our wider registration services.
"Many couples have seen their plans shattered by the impact of Covid-19 and are unsure as to whether their chosen venue will be available in the months to come.
"I really feel for them at this time and would like to take this opportunity to thank them for their understanding and patience. It is not easy to have to put lives 'on hold' and be unable to plan ahead for what should be one of the happiest days of their lives
"I'd also like to thank the wider community and our registration service staff for their patience and support during this difficult and challenging time.
"I would urge people to follow the guidance on how and when to arrange an appointment and, of course, not to attend if you or someone in your household has symptoms of Covid-19. The safety of our staff and customers is paramount.
"Our registration team will continue to review its services and regular updates will be provided on the council's website."
Registration service offices remain closed to the public – except those attending appointments.
Restrictions on weddings have not yet been lifted and understandably there have been an unprecedented number of enquiries about weddings/civil partnerships.
Cllr Rhodes added: "Cheshire East has an array of idyllic rural landscapes and picturesque historic towns and, with more than 60 approved premises venues, and our ceremony rooms in Crewe and Macclesfield, you are sure to find a setting that is perfect for you."
If you already have a booking for a ceremony with the council, our ceremonies team will contact you to arrange your notice of marriage/civil partnership appointment.
These appointments will be booked depending on when your ceremony is due to take place – so the earlier your ceremony date, the sooner the team will contact you.
Initial appointments will be for couples with a ceremony booked before 31 August 2020.
If you live in Cheshire East and are getting married/having a civil partnership in another registration district before 31 August 2020, please email: [email protected] and include your names, the date and time of the ceremony and your contact details. The registration service's ceremony team will then get in touch to arrange a notice of marriage/civil partnership appointment.