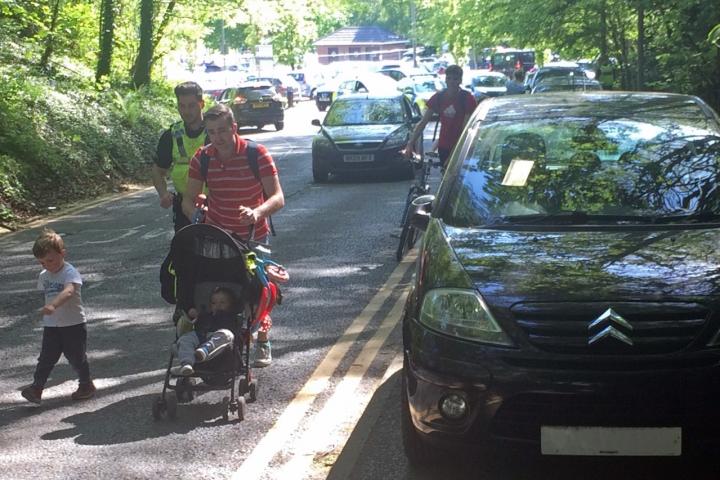 Following a local councillor's call for bollards to be introduced on Cliff Road, to prevent the obstructive parking which is forcing pedestrians onto the road, Cheshire East Council has confirmed that this action will not be taken.
A spokesperson for Cheshire East Council said: "We are aware of this long-standing issue and have been working actively with local ward member Councillor Stockton to address it.
"The parking restrictions that are already in place include the full width of the footways and this is an appropriate restriction for this location and situation.
"Civil enforcement officers have undertaken regular and more concentrated visits to the area over the past few weeks – but their remit of activity is limited to enforcing the parking restrictions. They have no power to move a vehicle nor deal with ones that are parked on the pavements or those causing obstructions.
"The council's parking team are in regular dialogue with the local Police Community Support Officer to pass on incidents of inconsiderate parking, where this is causing an obstruction.
"Should a vehicle cause an obstruction this is a police matter and should be reported to the police accordingly. There are, unfortunately, no engineering measures suitable to address the inconsiderate actions of those who choose to park inappropriately in this location that would not also adversely impact on pedestrian movement and safety on the footway.
"As always, we would ask that people park respectfully around the borough."
Tags: