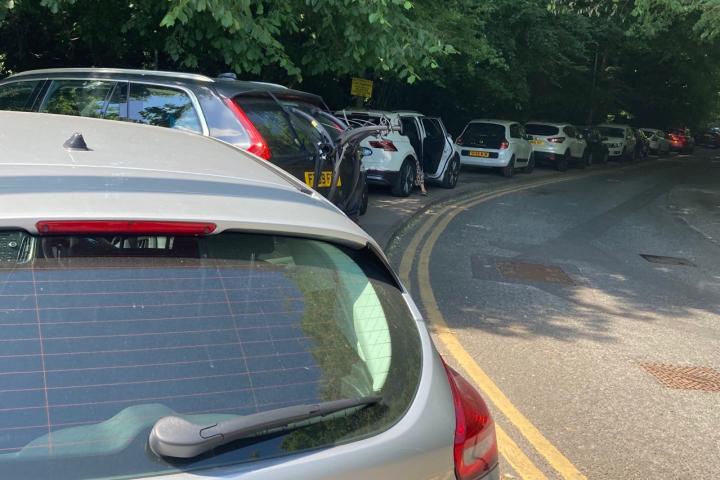 Following complaints from local residents about the obstructive parking along Cliff Road, a local councillor is calling on Cheshire East Council to introduce some measures to reduce the risk to pedestrians.
Car parked cars along the footpath have been forcing pedestrians on to the road – which is especially dangerous with the speed in which some vehicles travel down the road.
Last week a Cheshire East Council issued a statement to wilmslow.co.uk saying "A Cheshire East Council spokesperson said: "We recognise the value of our countryside and green open spaces and their benefit to everyone's wellbeing at this time.
"But we would appeal to people to apply common sense and consideration when parking and not to block pavements with their vehicles."
However, this week Don Stockton, Cheshire East Councillor for Lacey Green and Styal said "Last week a Cheshire East Council spokesperson said the public need to apply common sense when considering where they park their cars. However, as the dangerous and inconsiderate parking continues, it is clear common sense is not a valid deterrent."
"I am currently liaising with Cheshire East Council and Area Highways Group to secure funding to install bollards and warning signs along the railings and on the pedestrian verge that advise that parking on the footpath is illegal and anyone parking there will be fined."
"However, in the long term a preventative rather than reactive solution is required. I have put forward the proposal that these measures could be enhanced by a wider pavement by introduction of one way – or taken further with a cyclist and pedestrian only route."
Tags: