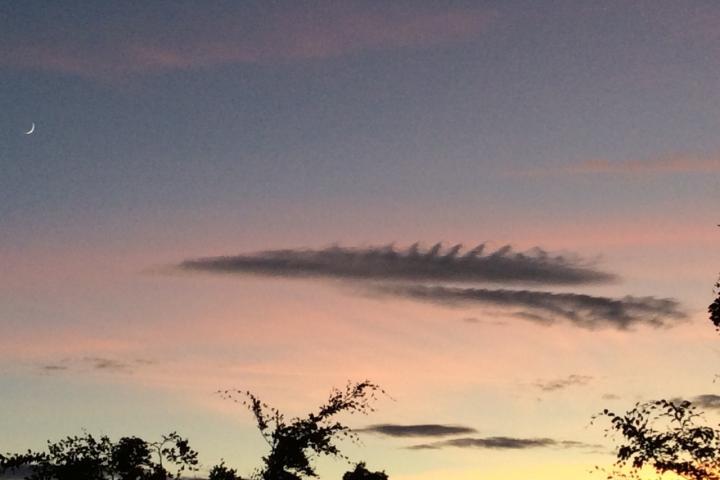 Clive Cooksey kindly sent us this photo of a "VERY rare cloud formation over Wilmslow again that lasts just seconds".
He said "It's called a Cirrus Kalvin-Helmholtz formation. It is caused by winds blowing harder at the upper level than the lower."
If you would like your photos of Wilmslow and the surrounding area to be considered for publication on wilmslow.co.uk then please email them to [email protected].
Tags: