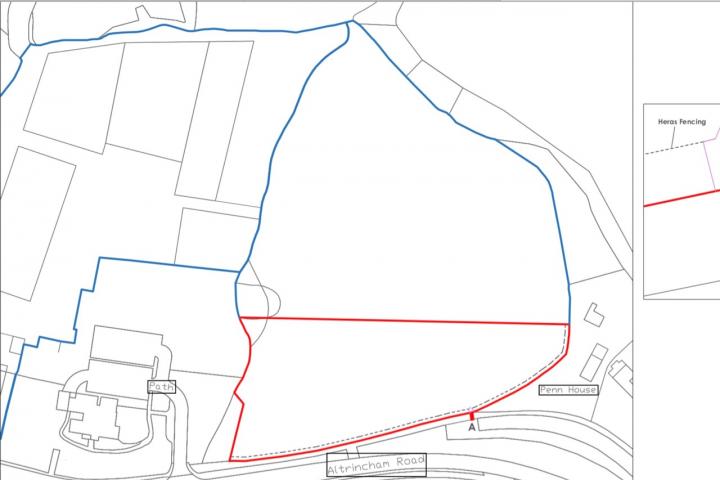 Plans to change the use of green belt land off Altrincham Road from agriculture to a dog exercise area have been refused.
The proposal to use the field, which is adjacent to the Honey Bee public house, for the business purposes of exercising dogs were refused by Cheshire East Council on the grounds that it would harm the openness of the Green Belt and here are no very special circumstances to justify this inappropriate development.
The field would be enclosed with a 2m high fencing with access from a stub off the former main carriageway and a new pedestrian access will be created. The field would be available to book for 1 hour slots during daylight hours and will only be available for one customer per slot.
However, the planning officer stated that the proposed fencing "would introduce an intrusive, industrial appearance element to this Local Landscape Designated Area and Area of Special County Value. The structure would appear incongruous in this rural, open location, and lead to an undermining of the sense of place of this area".
The planning application can be viewed on the Cheshire East Council planning portal by searching for planning reference 19/5216M.