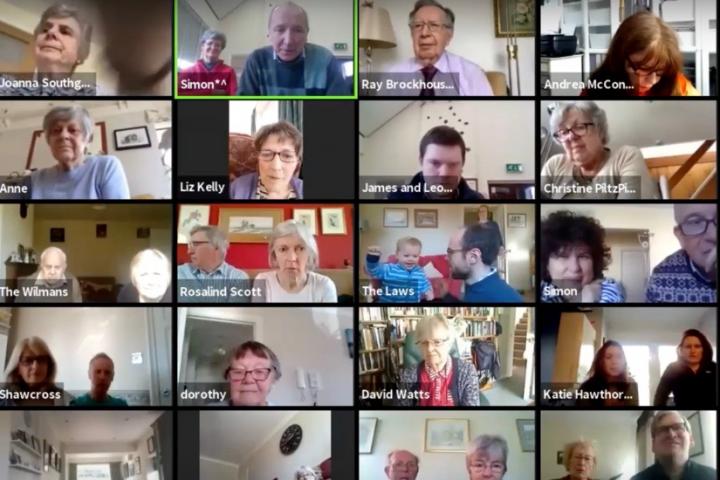 In these challenging times St John's, Lindow were eager to work out how parishioners could continue to meet when they couldn't be in the same room, or leave their homes.
At the end of March St John's held their first online church gathering via Zoom which they now hold every Sunday morning at 10am.
Vicar Simon Gales said "We had a great morning meeting together, and many of our church family found it really helpful and personal, despite being separated. Since then we've had more and more people join us – it's as simple as following this link just before 10am on a Sunday morning.
He added "With our theme of 'Faith in the time of Corona' we're engaging with the questions that many of us are asking! One of the great bonuses of meeting online is that we have been able to link up with our mission partners, in places as far away as Italy & Peru."
Simon has also been posting a 'Word for the Day' video on the church's Facebook page at 10am each day, saying "In these strange times many of us are aware of our vulnerability as never before, so people seem to really appreciate these short reflections, pointing to the hope and security that is found in the Christian faith".
St John's Church is offering a new book Where is God in a Coronavirus world?' written by John Lennox, Emeritus Professor of Mathematics at Oxford.
Simon said "With lots of people out for a daily walk or cycle there's a free copy for anyone at the churchyard gate on Knutsford Road. Please just come and help yourself."
Tags: