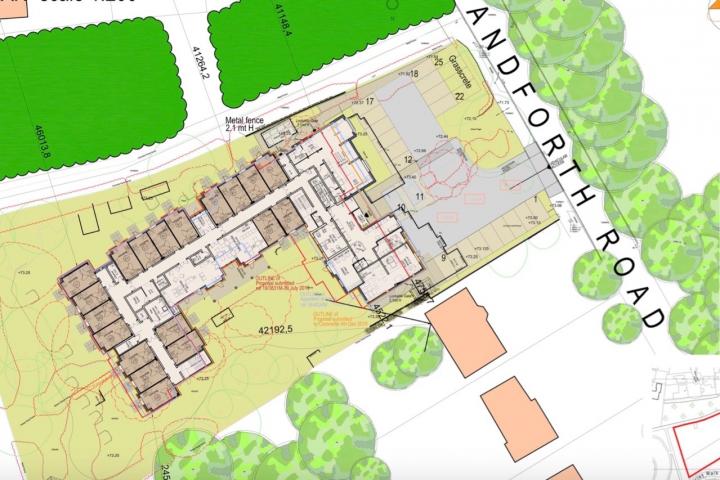 Cheshire East Council has decided not to grant consent for a previously refused planning application for a 60-bed care facility in Wilmslow.
As reported on wilmslow.co.uk last week, New Care resubmitted their plans to demolish two houses at 51 to 53 Handforth Road and replace them with a 3 storey care home - calling on the Council to grant consent at the earliest possible opportunity in light of the current coronavirus pandemic, rather than waiting months for the appeal process.
However, Cheshire East Council has confirmed today (Monday, 6th April) that they have declined to determine the above application because there have been no significant changes and the development is the same as they has previously refused.
The Case Officer's report stated "The proposal is the same as that which was refused. The agent's reason for the resubmission relates to the current Coronavirus pandemic which they state has resulted in the bed spaces within the recent completions of other New Care developments, having been taken up in their entirety by the NHS to assist with the ongoing crisis, and that as the pressure increases on the health care system more such facilities will urgently be required.
"They also state that even when the Coronavirus is under control there will be a need for more care home places to deal with the longer-term implications.
"This submission does not address the previous reason for refusal in any respect and it is considered that there has been no significant change in the relevant considerations of planning policy since the decision on the previous application which is now before the Planning Inspectorate to decide. Therefore it is recommended that under Section 70A of the Town and Country Planning Act 1990 the LPA should decline to determine this application."
The controversial plans were refused by the Northern Planning Committee for the second time in January 2020 on the grounds that "the proposal would lead to the overdevelopment of the site due to its inappropriate scale, mass and bulk - detrimentally impacting the character and appearance of the area, and there are no material considerations deemed to outweigh that harm."
Tags: