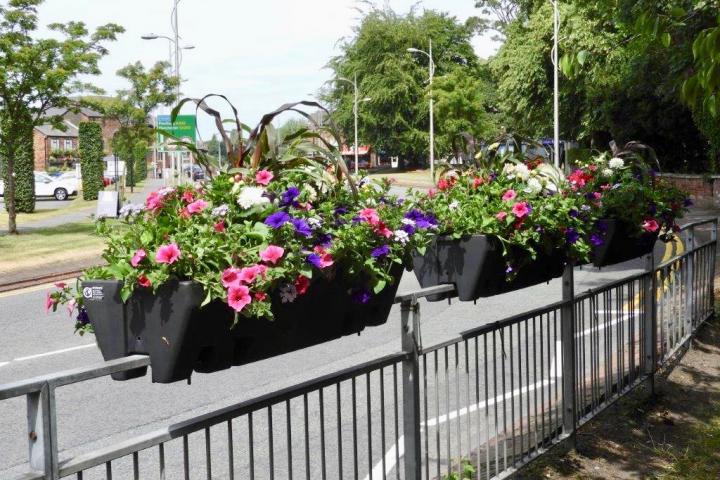 Due to the COVID-19 outbreak, this year's RHS Britain in Bloom UK finals competition will not be going ahead.
However, the Wilmslow Bloom team are determined to keep up the fantastic work they do to make improve our local community and make the town look so much more attractive with all the flowers and plants they maintain.
Whilst the competition has been cancelled the gardening and the use of plants to decorate the town will go ahead.
The Wilmslow In Bloom team has already sketched outline plans to help ensure that the town can still appear vibrant and colourful but, inevitably, the team of volunteers will have to work within guidelines by meeting national restrictions for operation.
Ruth Menlove, Chair of Wilmslow In Bloom said 'Our In Bloom team will, of course, have to work in different ways to keep every volunteer safe but we are working towards ways in which both residents and visitors should still be able to enjoy the overall appearance of the town.
"For the next few months we will be working in our own spaces – growing plants from seed, taking cuttings and generally making plans. The Yarnbombers have already confirmed that they will be knitting and crocheting during their time in isolation.
Ruth added "Our community project this year revolves around road and street signs and we think this can go ahead – indeed it might be just the panacea to use the 'In Bloom' umbrella to help keep us all together.
"We are asking individual residents to add some TLC to their nearest street sign. Perhaps cleaning away the moss but certainly decorating with plants or yarns. This will obviously be easier if the sign is embedded in earth. If this activity hits your spot, take a photograph of the sign before you begin work and then afterwards. I'm sure that Lisa would welcome any before and after shots!"
Tags: