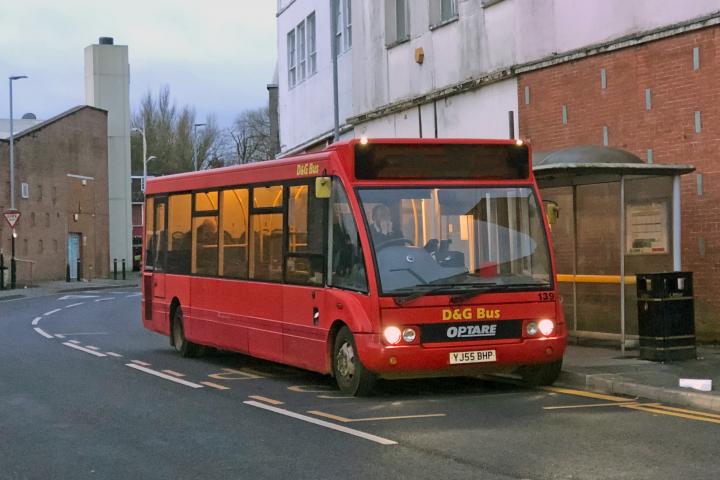 An application has been submitted to de-register the Saturday service for the 130 bus route which is subsidised by Cheshire East Council.
Following Arriva North West's withdrawal from running the 130 bus between Macclesfield and East Didsbury, D&G Bus stepped in to operate a reduced service from from Macclesfield to Handforth only which commenced on January 27th.
Initially the new service was was only going to operate on Monday to Friday, but Cheshire East Council agreed to subsidise an hourly service on Saturdays, starting from 1st February at a cost of £22,360 per annum.
The Saturday service, like the weekday service, has been running from Macclesfield to Handforth (via Alderley Edge and Wilmslow) and back to Macclesfield.
However, based on their experience of operating the Saturday service to date, D&G have applied to de-register it.
Deputy Leader Councillor Craig Browne said "This is disappointing, as on two of the Saturdays since they took over, the route was affected by flooding and this clearly had a knock-on impact on passenger numbers.
"The good news is that as the 130 is already a supported service on Saturdays, Cheshire East Council now has an opportunity to re-tender and speak to other companies interested in delivering the service on our behalf. At this point in time, the Council remains confident that an alternative provider will express interest and that the Saturday service will continue."
He added "In parallel with this, I am currently exploring options to increase the frequency of the 130 service through a mechanism known as a "Quality Bus Partnership" and will provide further details on this over the course of the next few weeks."
Updated: 1.30pm 11th March
Chris Almond, Bus Network Manager at D&G Bus Ltd, said Cheshire East Council and Transport for Greater Manchester are working
together on a revised service 130, although details of this are not available yet as various options are still out to tender.

"The current timetable will remain in place until 2nd May, and any changes will be posted on our website once they have been decided upon."
Tags: