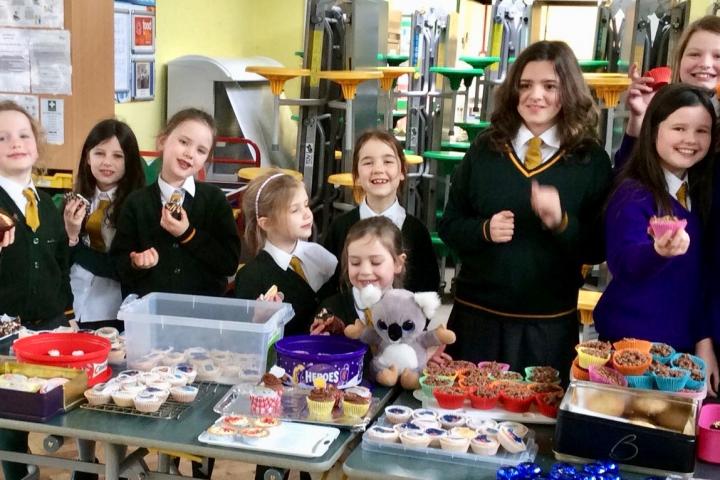 A year 6 pupil from St Benedict's Primary School in Handforth has used her baking skills to raise over £300 to support those affected by the devastating Australian bushfires.
11-year-old keen cake-maker, Josie Abernethy, wrote a letter to her headteacher, Hannah McGuire, asking if she would be allowed to bake cakes to sell at school in order to raise money for the Australian WWF Bushfire Campaign.
Josie said, "I kept hearing how devastating the bushfires have been for Australia and the huge numbers of people and animals that have been affected by them. I have lots of family in Australia and I feel I need to do something to help.
"It is an issue that is close to my heart as I think everyone should have the right to a safe, protective home and I care a lot about the environment."
Mrs McGuire said, "I was so taken by the passion shown by Josie in her letter, and very proud. She has obviously been deeply affected by news reports she's been seeing and reading."
Once Josie and her friend Poppy Wilkinson had the go ahead for the cake bake sale, other children became involved, and soon the school had a whole bakery's worth of cakes and biscuits to sell.
The cake sale raised £170 which was matched by a local business bringing the total amount raised to £340.
Tags: