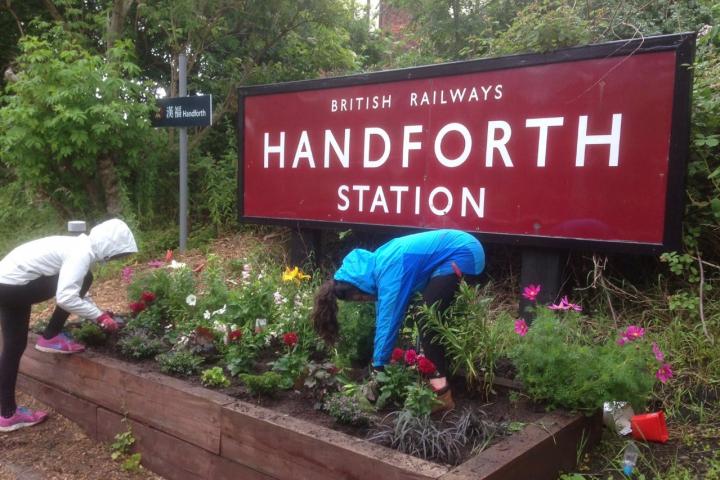 A group of volunteers are launching regular get togethers throughout the year to held keep their local station looking clean and attractive.
Friends of Handforth Station are running monthly Work Parties on the last Saturday of each month.
Everyone is welcome to join a Work Party and should meet outside the station at 9:30am for a safety briefing.
The work carried out by the group is primarily litter-picking and gardening, so gardening clothes are recommended. If you have secateurs, loppers, a rake or broom volunteers are reuested to bring them.
A spokesperson for Friends of Handforth Station "There are typically between 5 and 15 people involved, but the more the merrier !
"Children and young adults are more than welcome so bring your sons, daughters, grandsons, granddaughters etc but you must supervise them at all times and you retain responsibility for them."
The next Work Party will be on Saturday the 22nd of February 2019, starting at 9.30am.