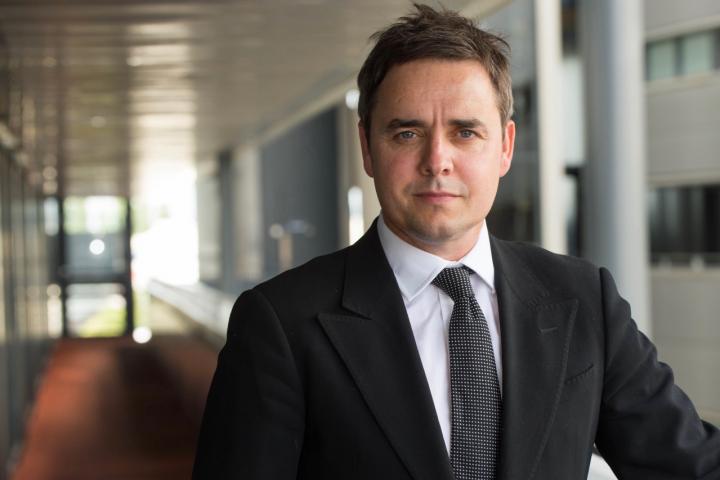 Following yesterday's decision by the Northern Planning Committee to refuse planning permission for a care home to be built in Wilmslow, the CEO of Altrincham based New Care has hit back, describing it as "one of the most bizarre planning decisions I have ever seen in my 25 year career".
The Altrincham based company had applied to demolish two detached houses on Handforth Road and erect a 60 bedroom 3 storey care home.
The Planning Officer recommended the application for approval by the Northern Planning Committee, however committee members disagreed with his recommendation on the grounds that "the proposal would lead to the overdevelopment of the site due to its inappropriate scale, mass and bulk - detrimentally impacting the character and appearance of the area, and there are no material considerations deemed to outweigh that harm."
CEO at New Care Chris McGoff said "The decision to refuse the application for a second time when Senior Planning Officers have Recommended Approval on both occasions is one of the most bizarre planning decisions I have ever seen in my 25 year career, especially when the need for the care home is clear for all to see. Back in 2018, policy officers were being urged to look at how care home provision in Cheshire East could be safeguarded but despite the well-documented need which has been independently verified and accurately recorded by an unbiased third party, the provision of care solutions are still being challenged.
"The identified need for care in Cheshire East continues to increase with documented press coverage identifying Cheshire East as woefully under provided. Our care home will deliver quality new beds, but will only meet 6.5% of the current identified need at a time when older non-purpose-built facilities are closing at a rapid rate of knots due to their often non-compliant nature making them unsustainable.
"This is the negative side of our planning system where NIBYISM prevails and the views and requirements of the many are disregarded in favour of the privileged few. There is a demographic time bomb in this country which is fuelling a care crisis, and if we don't give proper consideration to fit-for-purpose facilities in areas where people want to live, and always have done, close to family and loved ones, that also meet regulatory and sustainability requirements, then we simply will not be able to cope.
"Esther McVey and other local Councillors have a lot to answer for. As Housing Minister, Esther McVey has continually repeated inaccurate and untrue statements as part of a formal objection focussing her argument on the local GP surgery being inundated with 60 new patients (one for each bed) should the care home application be approved. This is simply not the case. Statistically most residents who enter a care home are from the local area, and more often than not already registered with their local GP. In fact, our purpose-built facilities ease pressure on the local health economy by supporting the NHS and helping to ease the burden on hospital beds.
"Also, given the new requirements for GPs to facilitate "ward rounds" in care homes, it will be far better to undertake these in a fit-for-purpose facility of scale, which has a well-planned layout, designed to the latest clinical standards and which has appropriately qualified staff in sufficient numbers to assist with the process. The actions of the Housing Minister in objecting to the Application are also blocking the creation of circa 80 full time equivalent jobs of a skilled and semi-skilled nature and this is particularly frustrating to understand when she is promoting herself on social media as a champion of blue collar Conservatism.
"Other Councillors also need to be pulled up. They are happy to go on record to oppose the demolition of a care home due to the loss of beds, but then directly oppose the demolition of two houses to make way for an attractive new privately funded care centre that will directly address the dire care needs that they have been so quick to highlight. Cllr Stewart Gardiner has been reported as saying "In the north of the borough, we have a dearth of beds in the private sector for nursing and care provision. While nationally the loss of a care home may not be a problem, in the north of Cheshire East it is a problem. We have to ensure we have safe housing that meets the needs of the population, and increasingly that will include care homes" and fellow Councillor Paul Findlow calling for policy makers to close the 'policy gap' to avoid 'the difficulty that happens when one of these homes closes and we have to find alternative accommodation."
"Both Councillors have been keen to speak out on the need for care, so why are we in a position where Councillor Findlow directly opposes this application specifically questioning 'need' – it is completely conflicting and the general public needs to be made aware of the decisions they are making on their behalf which are directly preventing good care solutions being delivered in their Borough. It's nothing more than grandstanding to their audience of the day, rather than being true to a set of beliefs. Hopefully common planning sense will prevail at our next Appeal and if successful we will have no alternative but to seek a full award of costs from the Council."
Updated:
Councillor Toni Fox, Cheshire East Council cabinet member for planning, said: "Members of our planning committees act objectively and independently of the council's planning department.
"They will listen to and study carefully all the comments of planning officers, whether they are recommending an application for approval or refusal. They will also take on board all comments from interested parties, including members of the public, local ward members and the applicant.
"There will be instances where the committee may not agree with the recommendation of the planning officer, with objectors or applicants, leaving one party disappointed with the outcome. Also, in this case, the recent dismissed appeal on design grounds made this a balanced decision.
"Where an applicant feels that the decision by the planning committee was flawed the applicant can follow the appeals process and seek the decision of a planning inspector."
Tags: