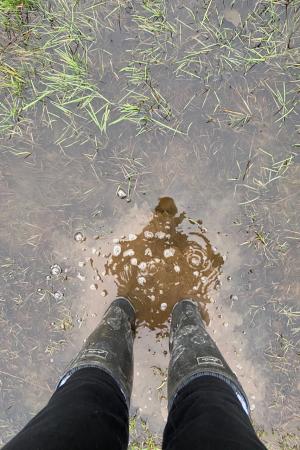 Handforth residents who are interested in reducing their carbon footprint are being invited to a public meeting this month.
Local resident Andrew Backhouse, who is organising the event, said "Governments around the world have declared a climate emergency, and Cheshire East and smaller local councils have done the same. Our government has said it wants to hugely reduce our carbon footprint. Each body is trying to take steps to reduce our carbon impact – but nothing can happen without wider participation.
"The public meeting is for people from Handforth to hear what has been done, what may be planned and for people take more action. It is hoped that the groups already taking some action will be able to liaise better.
He added "What would you like to see being done locally about the climate emergency across the world? If we do not substantially reduce our carbon footprints, we will see more than Australia wildfires and Pacific islands flooding, so what can we do for future generations?"
The public meeting will take place at 7pm on Tuesday 21st January at St Chad's Church Lounge.
Rev Steve Burmester, the Vicar of St Chad's, said "Climate change and caring for our environment are extremely important and urgent areas for our attention in these days. We are delighted to host this emergency public meeting at St Chads. Please do support it and come along."
Jenny Barnes, one of the participants, said "Shall we collectively turn a blind eye to our impact on the environment and hope for the best or should we collectively look at our impact and ways to reduce the negative impacts of our activities? I, for one, am excited about working together on new ways to work and live."