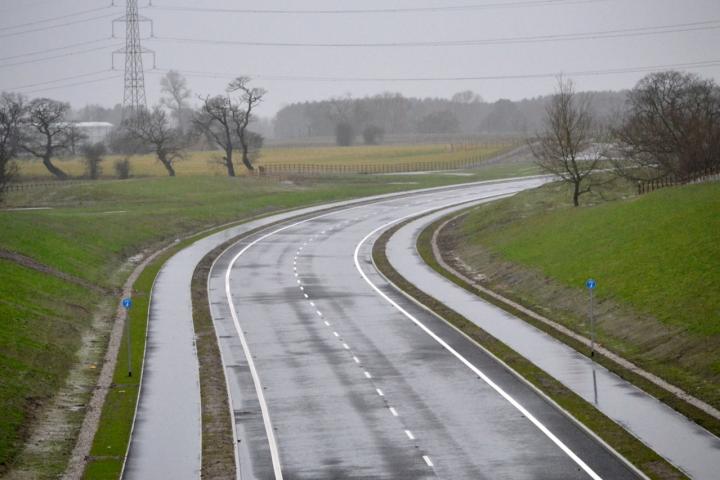 A coroner has called for action to be taken by Cheshire East Council to prevent further deaths on the Alderley Edge Bypass.
Mrs Jean Harkin, Assistant Coroner for Cheshire, has issued a Regulation 28: Report to Prevent Future Deaths to both Cheshire East Highways Department and the Chief Executive of Cheshire East Council following an investigation into the deaths of three members of the same family on the A34 Melrose Way in November 2018.
The inquest into the deaths of Liyakat Sidat, 47, Salma Sidat, 41, Hajra Sidat, 14, concluded that all three of them had died as a result of a road traffic collision having suffered multiple injuries.
Mr Liyakat Sidat was driving his Toyota Yaris on the A34 Alderley Edge Bypass on Sunday, 4th November. He overtook two vehicles on a bend and collided with an oncoming minibus at 12.04am. Mr Liyakat Sidat, his wife and his daughter sustained fatal injury.
Mr Liyakat Sidat and his daughter Hajra Sidat died at the scene and his wife Salma Sidat, died at hospital.
The family, from the Old Trafford area of Greater Manchester, were travelling in the car along with a nine-year-old girl and a 19-year-old woman, who were taken to hospital. Additionally, a number of casualties from the minibus were treated at the scene and taken to hospital.
In her report, Mrs Harkin stated "During the course of the inquest the evidence revealed matters giving rise to concern. In my opinion there is a risk that future deaths will occur unless action is action."
The matters of concern which she raised were:
The A34 bypass (Melrose Way bend) presents a danger to life.
The Melrose Way section has no continuous white line at the bend section preventing overtaking.
Other coroners have issued Regulation 28 Reports yet there has been no implementation of any new measures.
She added "It is dangerous to overtake on that stretch of road witness evidence referred t how dark it was and lives are at risk if overtaking is allowed to continue there.
"In my opinion action should be taken to prevent future deaths and I believe you and/or your organisation have the power to take such action."
Following this tragic accident in November 2018 a petition was set up calling for calling for action to be taken to improve the safety of Alderley Edge bypass and for the A34 Melrose Way to be made a well lit dual carriage way. The petition was signed by over 4,300 people.
There have been three fatal accidents on the A34 Alderley Edge bypass, as a result of which six people sadly died, and many other serious collisions on this three mile stretch of road since the £52 million bypass was open by the former Chancellor of the Exchequer George Osborne on November 19th, 2010.
In November 2017 two people died in a road traffic collision on the Alderley Edge bypass when a Ford Fusion traveling towards Congleton was in a collision with a Ford transit van traveling in the opposite direction. Sadly the driver of the Ford Fusion, an 85-year-old man, and his passenger, an 82 year-old woman, died at the scene. Both were from Newcastle-under-Lyme.
In September 2013, 11 year old Flynn Morrissey died after being involved in a head on collision with another car on the A34 Alderley Edge bypass. A red Porsche crossed into the opposite carriageway on a bend in the road and into the path of a Ford Focus being driven Flynn's mother by Nicola Clifford. Mrs Clifford had been taking her two sons to school. One was a front seat passenger, the other, 11 year old Flynn Morrissey, was in the back. Sadly Flynn sustained fatal injuries in the head on collision.
I have requested a copy of Cheshire East Council's response to this report which must contain details of the action taken or proposed action to be taken, setting out the timetable for action. Otherwise the Council must explain why no action is proposed.
Tags: