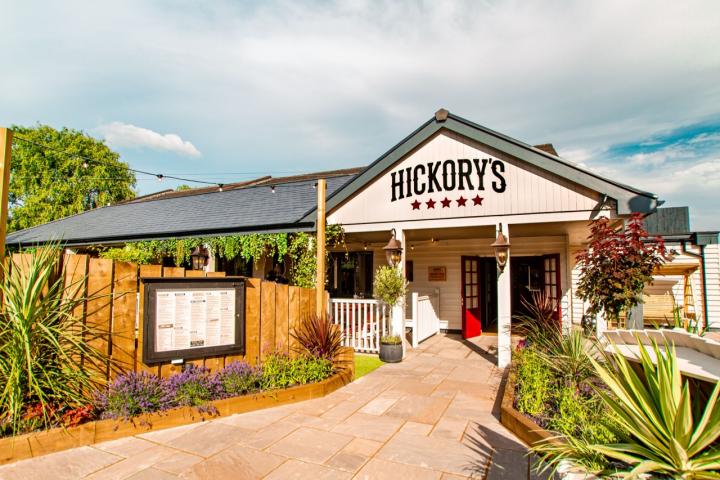 Promotional Feature
Hickory's Smokehouse has received a £13 million funding package from leading alternative lender ThinCats to help accelerate its active roll out of restaurants.
The first Hickory's Smokehouse opened in Chester in 2010 following founder Neil McDonnell's extensive research into the American BBQ and smokehouse sector. The team behind Hickory's has been operating in Chester for 20 years with Barlounge and its award-winning steakhouse Upstairs At The Grill.
There are now 11 Hickory's Smokehouse restaurants across the North West and Midlands – with the next site, in Wilmslow, due to open in Spring. Backed by consumer brands specialist investor Piper since October 2014, the Hickory's team has had particular success in transforming former pubs and returning them to the heart of their communities. It works with partners on existing sites (both leasehold and freehold) and will open its first new-build, in Staffordshire, later this year.
John Welsh, Managing Director, Hickory's said: 'We're pleased to have secured this deal with ThinCats as we step up our roll out plans and continue looking for potential new restaurants. We've broadened our target area and are keen to find sites on either side of the Pennines and increase our presence in the Midlands. Nothing is off limits – we've had particular success in converting old pub sites and are excited about our first new-build later this year. We look forward to bringing our own style of Southern hospitality to new communities in the coming years.'
Dave Sherrington, Regional Head of Sales, ThinCats said: "Through very thorough research and a real passion for their product, the team at Hickory's have built an impressive estate across the North West and Midlands with great potential for further growth as they expand their unique offering to new areas. We're delighted to be supporting them as a funding partner."