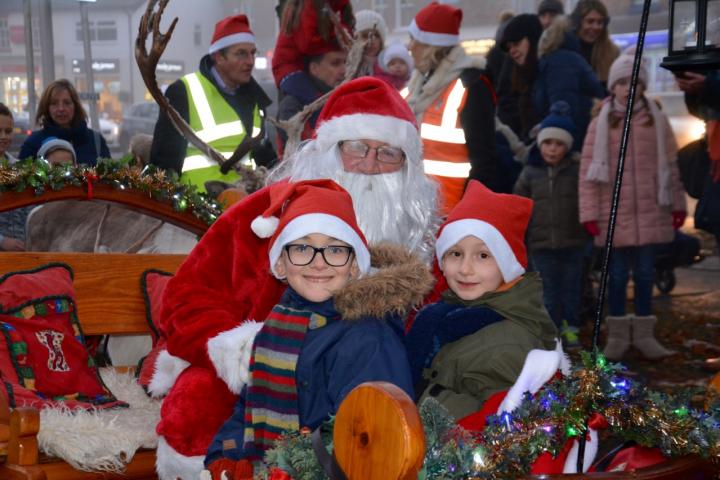 Youngsters are being offered the chance to win a trip on Santa's sleigh which will be drawn by reindeer at the Wilmslow Christmas light switch-on event taking place on Saturday, 16th November.
To enter the competition children, who must be 10 years of age or younger, need write to Wilmslow Town Council listing the names of Santa's nine reindeer along with their choice of a name for a 10th reindeer.
Send your entry with your name, age, address and telephone number to: Christmas Competition, Wilmslow Town Council, Wilmslow Parish Hall, Cliff Road, Wilmslow, SK9 4AA. Please include parent contact details.
The Closing date for entries is 13th November.
Town Clerk Matthew Jackson said "This competition is open to children up to and including 10 years of age. The prize winner and a friend of their choice will accompany Santa on his reindeer-drawn sleigh when he visits Wilmslow on the afternoon of Saturday 16th November.
"After travelling around the town centre on the sleigh the children will accompany Santa to the stage and help with the switching-on of the Christmas lights."
The winner will be selected at random from all of the correct entries.
The prize winner and friend must be accompanied at the event by a parent or carer.