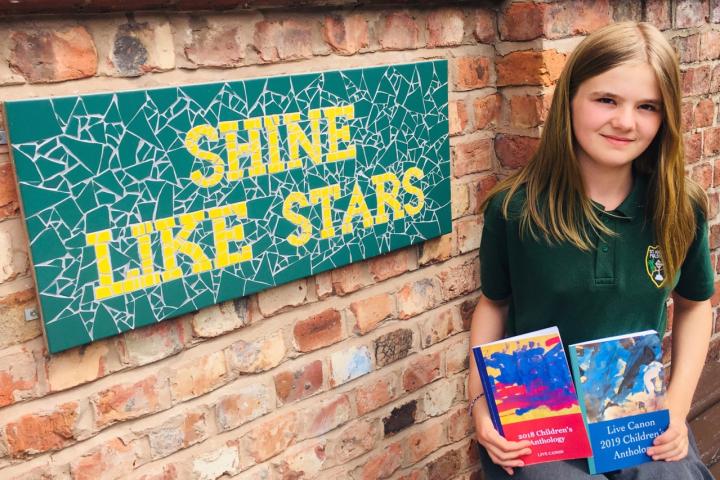 A Year 6 pupil from St Anne's Fulshaw CE Primary School, Lily Mellen-Daniel, was celebrating this week, when her poem 'Winter Fox' was chosen as the winning entry in the Live Canon National Children's Poetry Competition.
Lily and her family attended a celebration event at the Greenwich Theatre in London, where an actor from the Live Canon group performed her poem on stage. The winners and runners up were invited for afternoon tea and to work with other poets before the prize giving. Lily was delighted to win the Year 4-6 category, particularly as she had been a runner up in the same competition the previous year.
Headteacher Clare Daniel said "Lily's poem, along with those by the other winners and runners up has been included in the Live Canon 2019 Children's Anthology, and she brought a copy back to school to share with her friends. She is a very keen reader and writer who devours books very quickly and writes every day. Lily particularly enjoys stories about nature and history and is looking forward to entering the competition again next year."
Her teacher, Mrs Thomas, said "It has been a joy trying to find books to tempt Lily that she hasn't already read, and an undiluted pleasure to help her craft and develop her writing skill this year."