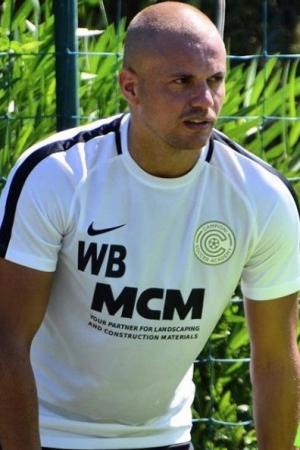 Promotional Feature
Fresh for summer 2019, Holiday Zone Ltd will be working in conjunction Wes Brown Football Coaching to provide the children of Wilmslow and its surrounding areas a new and exciting football camp experience!
The camp will be held at Wilmslow Prep School and will be run by Wes Brown of Manchester United & England. Wes will be assisted by Head of Football at Wilmslow High School, PE teacher and fully trained FA Coach, Ben Elston.
The sessions will include visits from star players of former and current premiership clubs, team scouts, plus lots of spot prizes enabling us to reinforce positive behaviour and keep children focused and learning.
Speaking of the new camp, Operations Director, Darren Reynolds said, "At WBFC we're passionate about football, however our fundamental concern is the well-being and safety of every child in our care. We have a wealth of experience, knowledge and expertise in this regard. We are fully Ofsted regulated and all team members are fully advanced DBS checked.
"Each session will have a trained child safeguarding officer present. Due to our Ofsted registration, we ensure children are cared for by mature professionals, in a safe secure, fully enclosed, risk assessed environment. Each team member has a direct link to our central communications office, with basic paediatric first aiders at every location. Further, our staff ratios are kept low at 1-10 children, throughout each camp."
The team is delighted to be located centrally at Wilmslow Preparatory School as there is a range of top quality indoor and outdoor facilities at the site, including a purpose built sports hall.
The facilities will ensure your children enjoy the beautiful game no matter the weather this summer!
WBFC accept children aged between 5-13 years and also accept childcare vouchers from all the leading providers.
A full day (9am-5pm) costs £28, and the extended day (8am-6pm) costs £32.
The camp begins on the 23rd July, places are limited to 30 per camp, per day.
Further details can be found at www.wesbrownfc.com or email the team at: [email protected]