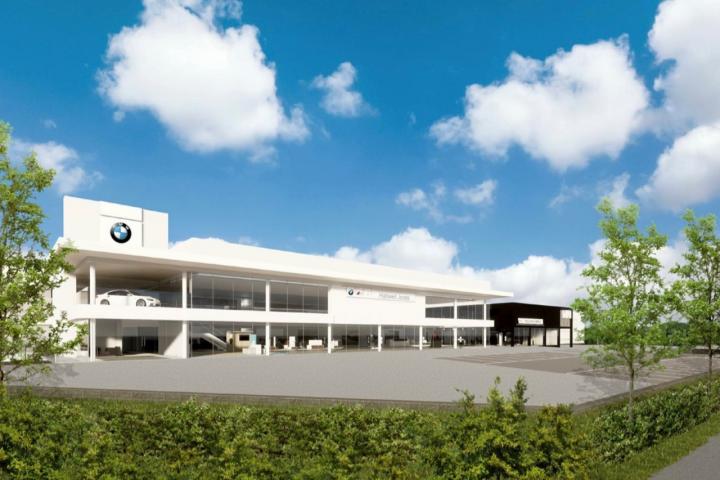 Over local 120 jobs have been saved as revised plans for a new car dealership with a showroom at Coppice Way in Handforth were approved by the Strategic Planning Board this week.
Halliwell Jones have been granted planning permission to build a modern three-storey car showroom on a vacant site adjacent to Handforth Dean retail park, which will enable them to create a combined BMW & MINI dealership, along with a servicing and MOT centre.
The new dealership will enable Halliwell Jones to consolidate their sales, servicing and repair activities, which are currently split across three local sites at the corner of Manchester Road and Dean Row Road, Summerfield Village Centre and the Brooke Park employment area off Lower Meadow Road.
Members of the Strategic Planning Board unanimously approved the plans on Wednesdsay, 26th June, which the company says will secure 127 existing jobs and create approximately 45 new permanent ones.
Halliwell Jones were refused planning permission for a modern car showroom on the vacant 2.43 hectares site by the Strategic Planning Board in August 2018 for the following six reasons: loss of employment land; loss of open space; out of character with site context; harm to the setting of a listed building; insufficient arboricultural information and ecological impacts.
The planning officer recommended the revised plans for approval stating that "The majority of these reasons have been addressed within this resubmission."
Cllr Dave Jefferay, who represents the Wilmslow East Ward and is a member of the Strategic Planning Board said "It was a high quality application and we were pleased to be able to safeguard a significant number of jobs. Councillor Burkhill raised concerns by residents, in particular the noise that would be generated and the effect on Handforth Hall, but the applicant was able satisfy us that the impact would be minimal.
"There was one outstanding issue regarding environmental mitigation which, to give certainty to the employees, we agreed to delegate back to the officer rather than defer the decision to the next meeting."