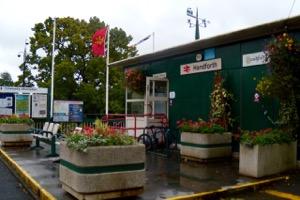 Firefighters were called to a report of a fire at Handforth Railway Station at around 8.45am this morning. (Saturday, 22nd June).
On arrival at Station Road the crew discovered that it was a fire involving a printer in the ticket office.
The fire, which is believed to have been started accidentally, was out on arrival.
Firefighters used a large fan to remove smoke from the ticket office and were in attendance for less than 20 minutes.
Tags: